Adversity and opportunity
By Euan Youdale25 September 2015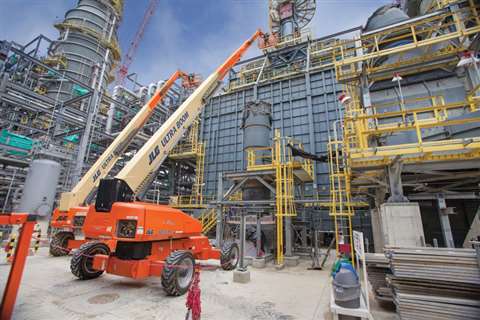 There are plenty of challenges to be found for AWP companies in South America, reports Euan Youdale, with some tough economies and a diverse range of applications across the continent.
It goes without saying that South America is an incredibly diverse region with different levels of AWP adoption among its nations. Brazil, being the biggest market, is a good place to start.
Regional trends
Luca Riga, Haulotte's Latin America manager, says 2015 has re-established the trend that its top three markets in South America are Argentina, Brazil and Mexico - the difference being, this year Mexico has taken over from Brazil.
Focused resources
Regional differences
The manufacturers of big truck mounted platforms have not had much of a presence in South America tarditionally, although that is set to change.
While Bronto Skylift has many firefighting units in the continent, with more than 60 in Brazil alone, the demand for platforms used outside of that application for general access has been minimal. "It has always been quite a difficult area and culture for big access applications but now we are looking and putting effort into this part of the world also for the access business," said a company spokesperson.
The manufacturer has its first big unit, a 90 m working height S 90 HLA on a Volvo 8x6 chassis, going to Chile soon. "This is the first of this kind of big unit in the whole of South America," said a company spokesperson.
The customer is Grupo Vertikal S.p.A. which will offer the unit for rent, basically for maintenance support on existing and new wind farm projects and also on industrial and mining construction sites. Also, it will be looking at potential projects in neighbouring countries Peru, Argentina and Uruguay.
Another example is Ruthmann, which is targeting South America as one of its next growth markets. It wants to develop the market by cooperating with one or more existing regional companies that has sales and service structures in place. According to a company spokesman, working with existing players in the market is imperative in understanding differences in prices, competitors, languages, business cultures and customers behaviour. "Also, and most importantly, is to have a fast and competitive after sales service in place, this means having educated regional acting employees, regional availability of spare parts and short distances to the job sites, etc."