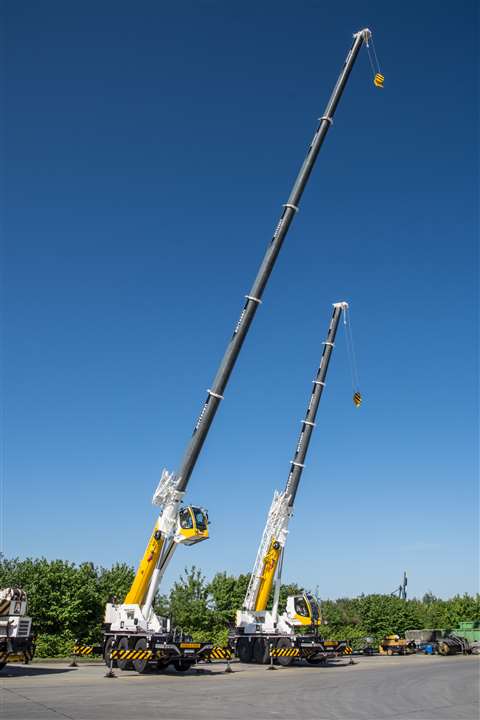 A pair of compact telescopic boom wheeled mobile cranes with elevating cabs has joined the Aertssen fleet in Belgium.
They are the 50 tonne capacity Liebherr LTC 1050-3.1 with 36 metre boom and a 48 metre maximum hoist height. Key features include a compact carrier, the ability to telescope the boom under load, and an elevating cabin to give the best view for the operator. Demand is still growing for this type of crane Aertssen said.
Tom Deckers, business unit manager at Aertssen Kranen in Belgium, commented, "Although there are only a few suppliers of this kind of equipment, the competition was strong as all of them fought with specific features on their model. The final decision was made in favour of Liebherr based on the extra feature of the elevating crane driver's cabin and the excellent lifting capacities."
Primary application for the new cranes will be in the (mostly petro)chemical industries, for handling operations and the installation of overhead cranes, Aertssen said. The new cranes joined the fleet on 1 May.