Aertssen and Roll-it consolidate
By Alex Dahm21 April 2020
Crane rental specialist Aertssen Kranen has consolidated the specialized transport activities and equipment of Roll-iT into one business.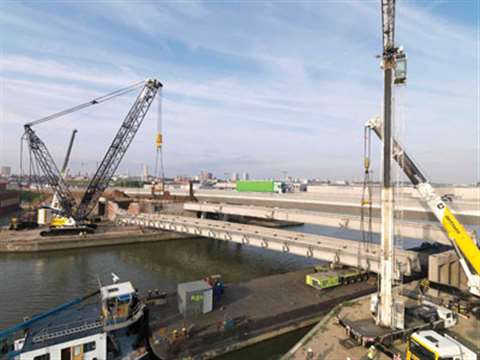 Aertssen Kranen and Roll-iT have already been working together for ten years. Today's often complex lifting and assembly projects often benefit from or require ingenious co-operation on transport and lifting. Aertssen's yellow and white cranes working in conjunction with Roll-iT's bright green transport equipment may have been a common sight but the latest move will see the disappearance of the Roll-iT brand.
Commenting on the move Aertssen said, "By combining our activities under one name, we believe we have created a perfect overall package for the future. With our expertise and knowledge of engineering, we want to further concentrate our services on turnkey projects, assisting you with your professional issues from A to Z."
The company went on to say that little would change other than from 1 April all invoicing changed to Aertssen. Contacts would remain the same and the contractual terms and conditions remain valid and unchanged, the company said.