AFI acquires Facelift
By Euan Youdale14 August 2019
AFI-Uplift, one of the UK and Middle East's leading powered access rental companies, has announced the acquisition of truck mount specialist Facelift (GB). The group has also ended its cooperation with finance company Rutland Partners and secured new long-term financing from Pricoa Private Capital.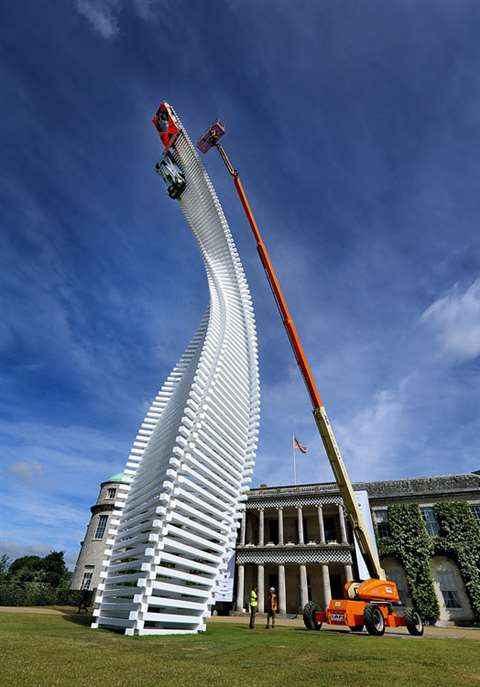 Facelift is a long-established powered access rental business with a strong heritage in the truck mounted platform market. Founded by Gordon Leicester in Hickstead, UK, in 1986, Facelift has built a substantial market position in its rental business and its complementary training business. Facelift reported revenues of £12 million ($14.5 million) for 2018 and has a total rental fleet of over 700 machines.
AFI plans to retain and develop the Facelift brand, with Paul Standing, Facelift managing director, set to join the AFI board following the acquisition.
Leicester, who was the majority shareholder of Facelift, has left the business. He said he was delighted to have completed the sale to AFI; "The Facelift business has been built over 30 years and this deal will see AFI continue to support the business in the next stage of its development."
The acquisition takes AFI's UK rental fleet to 7,500 machines and allows AFI to substantially add scale to its existing business. The company said the acquisition will particularly strengthen its offering in the self-drive truck and van mounted platform markets and is an ideal geographic fit to Wilson, AFI's existing truck mounted business.
The acquisition also marks the group's exit from its arrangement with Rutland Partners, marking the end of a productive partnership spanning over six years, said AFI in a statement. "Having invested in AFI in a complex and transformational three-business combination deal in 2013, Rutland has fully supported the significant growth initiatives of recent years and is realising a strong return."
Pricoa, the private capital provider to middle-market companies, will invest £60 million ($72.5 million) through a combination of debt and equity. The transaction has been led by the current AFI management team, led by David McNicholas and chairman David Shipman, and delivers them control of the group through a significant majority stake at this important stage of development. The overall deal size for the combined transactions totals in the region of £160 million ($193.3 million).
AFI has also reported a good 2018 financial year, with a strong rise in EBITDA, despite a challenging year for the industry. For a business founded just over 20 years ago, revenues for the enlarged group will be over £100 million ($120.8 million).
David McNicholas, CEO of AFI-Uplift commented, "We are really pleased to be adding the Facelift business and a strong team of experienced people to the Group. It's a complementary fit to our existing business, allowing us to consolidate our position in the truck-mounted access market and strengthen our self-propelled mobile elevating work platform business.
"We are excited to welcome Pricoa as our new financial backer, knowing that they share our vision for the potential to develop the business from here. We are hugely grateful for the support and advice from Rutland, which has allowed us to achieve a significant amount over the last six years."