AFI acquires Kimberly
By Euan Youdale18 July 2017
UK-based AFI has acquired the business and assets of Kimberly Rentals Group. The deal further strengthens AFI's position within the powered access equipment rental sector bringing its annual turnover to nearly £100m ($130m).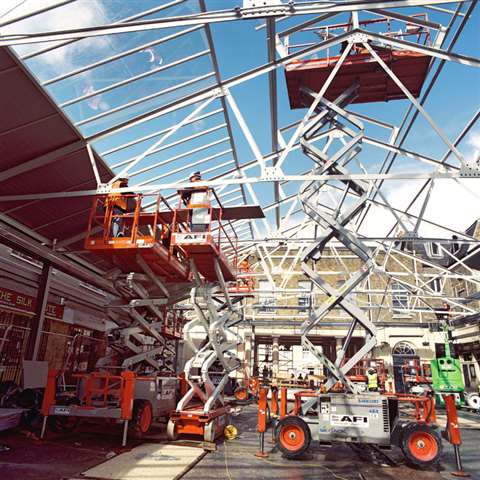 AFI is backed by private equity investors Rutland Partners and has acquired Kimberly from Lloyds Development Capital (LDC). The acquisition has also been funded through an increased senior debt facility from the group's financiers PNC and will bring the number of machines in its rental fleet to more than 7,000.
In 2016, AFI increased its turnover by 19% to £75m thanks to organic growth, with the opening of new depots in the Middle East, and through the acquisition of Rapid Platforms in October 2016. Business this year has continued to be encouraging, said the company, with strong year-on-year growth as it continues to build its presence in the UK and Middle East.
Kimberly, a leading business in the UK powered access rental market, was established in 1994. It has six depots across the UK, including London, the North West, Yorkshire and Scotland, and during 2016 saw turnover of around £13m ($17m).
David Shipman, Chairman of AFI commented, "2016 and 2017 have been significant years in the development of our growth story as we continue to build our position in the powered access equipment rental market. We are delighted to be acquiring the business and assets of Kimberly, further strengthening our offering geographically, and increasing the diversity of our rental fleet.
"Our robust financial results for 2016 demonstrate our continued momentum as we strengthen our position as the UK's largest independently owned powered access equipment rental, training and sales business. A strong focus on providing superior fleet availability with good customer service, has created a strong foundation for the group to continue growing."
Oliver Jones, Rutland Partners, commented, "We are delighted to be supporting AFI in this acquisition, which will further strengthen the UK business and provide the Group with a robust platform for future growth."