Aggregate Industries calls for low-carbon practices
By Leila Steed24 September 2019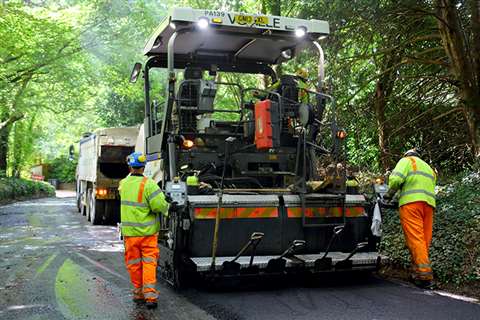 Aggregate Industries has said that it is in full support of a low-carbon road surfacing report released by cross-party members of parliament in the UK.
The Working for Better Roads report was released by the All-Party Parliamentary Group (APPG) on Highways earlier this month and calls for warm mix asphalt (WMA) to be adopted across the highways and road building industries.
Aggregate Industries, which produces and supplies construction materials including aggregates and asphalt, said a more eco-friendly and holistic approach needed to be taken in all areas of road construction.
Bob Allen, head of research & development and technical services at Aggregate Industries, said, "Local authorities, highways agencies and other contractors must take action now, firstly by taking heed of the APPG's report. It estimates that if all asphalt production in Britain were switched to warm mix, it would save at least 61,000 tonnes of CO2 each year - the equivalent of almost 300 million car journeys."
According to the report WMA makes up 15% of asphalt production in France and 40% in the United States of America. In the United Kingdom however, just 4% of asphalt production comprises WMA despite its environmental, safety and performance benefits.
WMA is laid at a lower temperature than tradition asphalt and so cools down quicker, thereby cutting the amount of time roadworks take to complete. This results in a 15% reduction in CO2 and improved efficiency and productivity for contractors. The use of WMA is also said to tackle congestion by enabling normal traffic flow to resume more quickly.
Aggregate Industries, which recently launched its own low-temperature asphalt, Superlow, said decision makers need to prioritises low-carbon processes in all aspects of a project.