Aggreko integrates battery specialist in new division
By Murray Pollok07 December 2018
Aggreko has fully integrated the energy storage business Younicos that it acquired a year ago and made it part of a new business unit, Aggreko Microgrid and Storage Solutions (AMSS).
The Berlin-based company, acquired by Aggreko in July 2017, is an expert in battery energy storage technology. To-date it has supplied 220MW of battery projects. The new AMSS division will to deliver "energy-storage-as-a-service", as well as "full microgrid as-a-service".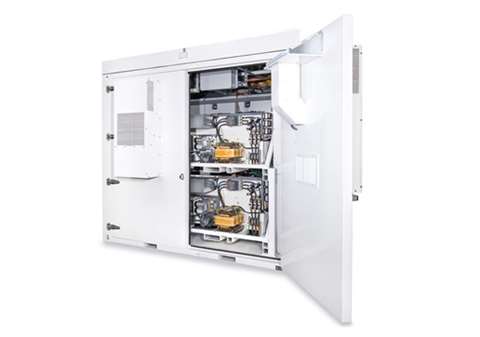 Aggreko said battery storage will be available in mobile and modular 1 MW building blocks both as stand-alone systems, and as a building block of Aggreko's microgrid-as-a-service offer.
AMSS will be headed by Karim Wazni, who was previously both Managing Director of Younicos and Head of Aggreko's solar-hybrid energy business. AMSS will be part of the Global Solutions business unit headed by Dan Ibbetson, Group Business Development and Strategy Director.
Wazni said; "We are very pleased that, just over a year since we acquired Younicos, the know-how, experience and – above all – people, have become an integral part of Team Aggreko.
"Together, we can make a real difference by providing reliable power that is both cleaner and more affordable, allowing our customers to respond to the current shift towards a decarbonised world."
Chris Weston, Chief Executive of Aggreko, said; "The energy market in undergoing a significant transition. The integration of Younicos is one of the many ways Aggreko is changing to benefit from change all around us. We can now bring cleaner, cheaper and more reliable energy to customers anywhere in the world - from remote off-grid operations and communities, to commercial and industrial energy users across a wider range of industries and sectors.
"As national grids increase their use of renewable energy and integrate storage, we can bring the solutions needed to support a wider energy mix. The market is changing, and we are proud to support our customers, however complex and unique their needs."
The full teams in Younicos' offices in Berlin and Austin, Texas, have been retained.