Aggreko launches Tier 4 Final genset
By Murray Pollok11 November 2020
Aggreko has launched the first of a range of Tier 4 Final / Stage V compliant generators. The 600 kVa genset, designed by Aggreko, delivers a 98% reduction in particulates and 96% of NOx gases, compared to an equivalent set from 20 years ago.
The generator, which uses a variety of exhaust treatment processes to remove the most harmful pollutants, is the first of a new range that will eventually cover the full power range. The 600 kVa set can run on traditional fuels such as diesel, but also run on biofuels derived from plant material.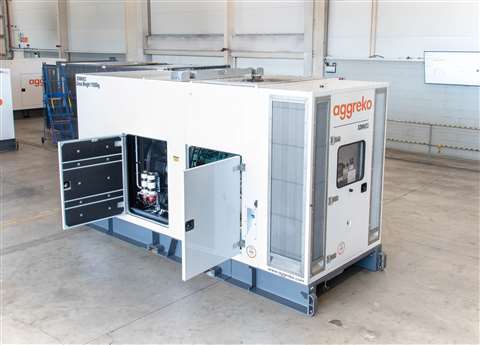 Bill Carrick, Product Director at Aggreko, said: "The launch of our new lower-emission Tier 4 Final / Stage V genset couldn't come at a more important time for our customers.
"With businesses in all sectors looking to reduce the environmental impact of their operations, our latest innovative power package provides a solution to help them remove some of the most damaging emissions – particulate matter and NOx gases – that are typically produced by on-site power generation.
"Our engineers have also prioritised making our products as efficient and self-reliant as possible, which help reduce O&M downtime and costs for our customers."