Aggreko targets 'net zero' by 2050
Aggreko has set itself the target of being a net zero emitter of carbon by 2050 and aims to halve its use of diesel within 10 years.
The goals were announced as part of an energy transition review, which also tagets a 50% reduction in local air quality emissions by 2030.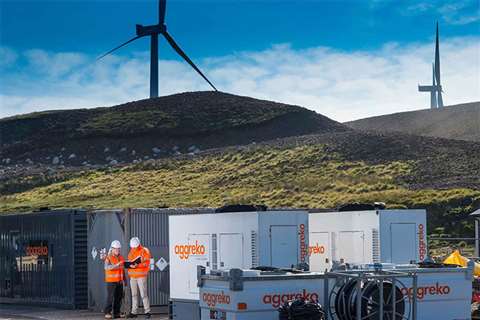 The company said its strategy was to make the transition while maintaining profitable growth, with revenue increases of between 5% and 10% over the medium term and returns on capital employed (ROCE) in the mid-teens.
The power rental specialist said the transition to new types of energy sources would require capital investment of around £250-350 million per year.
Chris Weston, Aggreko's CEO, said; "The world is changing and so is Aggreko. Demand for electricity will continue to grow, driven by population growth, and the climate imperative and availability of new technology is changing the way in which electricity is generated, distributed, consumed, stored and monitored, making it more complex.
"This means the need for flexible, reliable and integrated solutions with lower carbon and local emissions has never been greater, and our market for temporary, distributed energy is not just enduring, but growing.
"We have made stretching, but achievable commitments which puts Aggreko on a path to reduce diesel fuel in customer solutions and emissions by at least 50% over the next decade, and to become a net zero company by 2050."
At the same time, in a trading update for the nine months to 30 September, Aggreko said underlying revenues were down 14% on last year, driven by the pandemic and the lower oil price.
It reported "improving momentum" in its Rental Solutions business and growth or signs of recovery for its Power Solutions Industrial division in Africa, Latin America and Eurasia. Its Power Solutions Utility business reported that project extensions were offsetting delays to new projects.
"There is continuing uncertainty as to the speed of the market recovery from the pandemic and the likely range for the oil price in 2021", said Aggreko, "However, our trading trends indicate increases in activity levels for our more transactional rental business and an improved outlook on the timing of our larger project mobilisations within Power Solutions."