Aggreko wins big solar-battery rental contract
By Murray Pollok06 February 2019
Aggreko is to install a hybrid solar power and battery storage system at the Granny Smith gold mine in Western Australia for mining firm Gold Fields Australia.
The system, which Aggreko said will be one of the world's largest hybrid off-grid microgrids, will comprise 8 MWp of solar power generation and a 2 MW/1 MWh battery system, integrated with an existing 24.2 MW natural gas power source. Construction is expected to begin in May and be completed by year-end.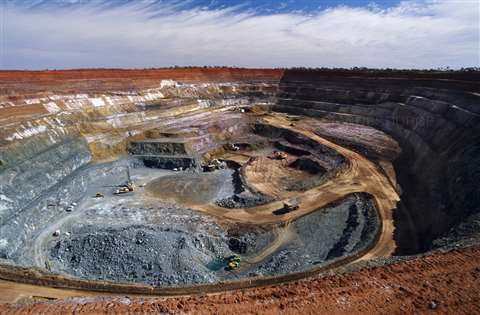 Aggreko said the solar-plus-battery system is projected to reduce fuel consumption by 10 to 13% and produce about 18 GWh of clean energy per year. The project is being supplied as a rental contract, with no capital outlay from Gold Fields.
Karim Wazni, Managing Director of Aggreko's Microgrid and Storage Solutions business unit, said; "We are on the industry forefront in offering a range of microgrid configurations on an as-a-service basis for users who want to leverage the benefits of a hybrid energy solution while minimising capital outlay.
"The Granny Smith power station is a flagship example of what can be done with advanced technologies, intelligent engineering, and a committed, innovation-minded customer".
Gold Fields Executive Vice President Australasia, Stuart Mathews, said the renewable energy microgrid is part of Gold Fields' vision of leadership in sustainable gold mining. "We are thrilled to reach an agreement with Aggreko for the design, installation and operation of this innovative source of renewable energy, which will generate nearly enough power to run the mine's processing operations".
The solar panels (solar PV) will reduce the need to run thermal generators, and the batteries will provide services such as PV ramp rate control and transient voltage/frequency support.
Gold Fields operates all three of its Western Australian gold mines from gas-powered generating systems. The Granny Smith power station was designed and installed by Aggreko in 2016.
The new hybrid power system, combined with a thermal station expansion at Granny Smith mine, will meet the increased daily power needs of the entire mine of 24.2 MW, with 12.2 MW allocated to the Wallaby underground mine and the remaining 12 MW for the processing plant, associated facilities and mining camp.
The Granny Smith gold mine is located 720 km east-northeast of Perth in Western Australia.