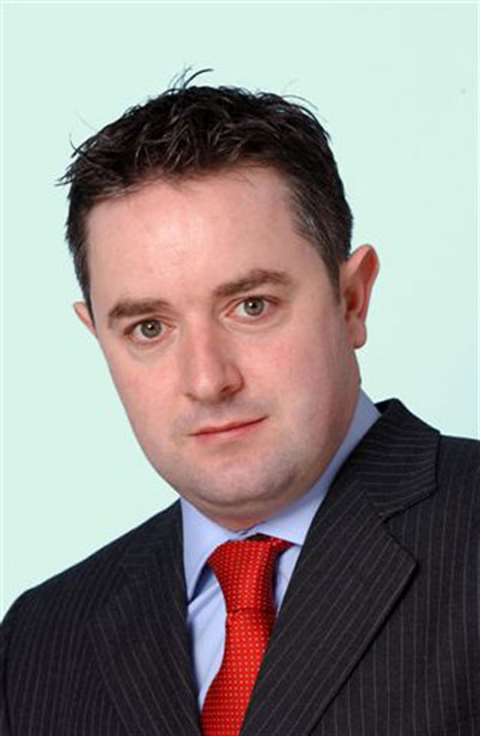 Times are getting harder, with economists predicting the global credit crunch could spread to the real economy. History shows that when money is tight, disputes increase. With this in mind, giving contractual dispute resolution clauses proper consideration at the outset of negotiations could save time, money and effort in the long-run.
When parties negotiate they do so optimistically and often recoil from discussing dispute resolution clauses. However, not paying enough attention to these clauses can put a party at a disadvantage if a dispute arises.
This can be a bigger problem in international contracting where the employer, contractor and main subcontractors often have their material interests in different countries and have different expectations or experiences of how disputes should be resolved.
In international contracts arbitration is the preferred method of dispute resolution. It allows parties to choose the arbitrators and procedural law and, most importantly, awards can be enforced in many countries.
Arbitration may take place in any country, in any language and with arbitrators of any nationality. There is freedom for the parties to agree a 'seat' of their choosing, but at the same time there are several recognised arbitration centres including London, Paris, and Stockholm.
Arbitration agreement
Arbitration is a creature of contract and can only arise if a valid and binding arbitration agreement exists. If a contract is silent on dispute resolution, litigation will be the default and will be conducted in national courts. The same applies if arbitration is specified as optional - it may not be an effective arbitration agreement.
Effective arbitration clauses should carefully define the type of dispute they are to cover and deal with the following issues.
Seat
Where should the 'seat' of arbitration be? International arbitration often takes place in a country other than where the construction project took place and where none of the parties to the arbitration is based.
In effect, parties look for a 'neutral' country to be their seat of arbitration. The local laws of the 'seat' will be the arbitration's underlying procedural laws (as opposed to the governing law of the contract). This means choosing the right seat is important as it dictates the conduct of arbitral proceedings and what support local courts can give.
Enforcement
The choice of seat is also important for enforcement of any arbitral award. First, it governs what legal challenges can be made against an award. Second, if the seat is in a country that is a signatory to the 1958 New York Convention on international arbitration, an award could be enforced in any other Convention state if basic requirements are met.
Most countries are signatories to the Convention and will, therefore, enforce arbitration awards in circumstances where there might be difficulties enforcing a judgment from national courts.
Procedural rules
Agreeing a seat and being subject to its underlying procedural laws does not prevent parties from adopting procedures they expressly agree or incorporate by reference to institutional administrative rules. Arbitration rules have been prepared by bodies such as the United Nations Commission on International Trade Law (UNCITRAL) and institutions such as the International Chamber of Commerce (ICC) and the London Court of International Arbitration (LCIA) and are tried, tested and widely recognised. While these rules can be extensive, they do allow parties some flexibility to adapt them to suit the arbitration.
Institutional rules will often result in the institution administering the arbitration and charging fees for its services so parties should consider the cost implications of each institution when making their arbitration agreement.
Choice of arbitrators
Unlike proceeding in national courts where you cannot choose your judge, arbitration affords parties the unique opportunity to choose their arbitrator(s), provided they are independent and impartial. This is a particular benefit when dealing with construction projects which can involve complex claims or technical disputes, the parties can choose arbitrators with the requisite technical experience and qualifications.
The parties can also state the number of arbitrators in the arbitration agreement and the process for their appointment. Usually parties agree that an arbitral tribunal consists of one or three arbitrators. The parties can agree a sole arbitrator in advance, at the time the dispute arises or, failing agreement, by an appointing body or local court. In a panel of three, each party nominates one arbitrator and these two appointed arbitrators nominate a chairman, or the arbitral body, if selected, will appoint a chairman.
Generic clauses
Most construction contracts adhere to standard forms that provide a standard dispute resolution clause, meaning help is at hand when trying to settle on agreed wording. For example, unless otherwise agreed by both parties, the FIDIC Red Book arbitration clause provides that should a dispute remain following a decision of the DAB, and any attempt at amicable resolution, then the dispute is to be settled by international arbitration under ICC rules and heard by three arbitrators appointed in accordance with those rules. This leaves the parties to decide on the seat of arbitration, however, if the parties fail to do so, the place of arbitration will be fixed by the ICC Court.