Ainscough chief to speak at WCTS
By Alex Dahm05 September 2019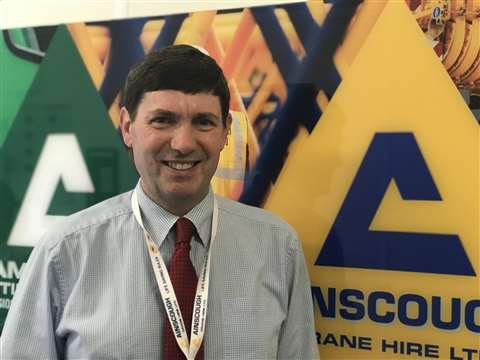 Safety as the top priority in the crane industry will be the subject of a presentation by Peter Gibbs, Ainscough Crane Hire chief operating officer at the 2019 World Crane and Transport Summit.
Peter Gibbs will explain how safety is integral to business practice at the UK's largest rental company for wheeled mobile cranes. Make the Safe Choice is Ainscough's policy framework for the safety of its people, its customers and members of the public.
"It is about engaging all colleagues in following the safe system of work, awareness and understanding of potential dangers, and responding appropriately. In practice it means that if employees are ever in doubt, they are empowered and expected to stop and make the safe choice about what they are doing," the company said.
Commenting on the news Gibbs said, "I was delighted to be asked to speak at this year's World Crane and Transport Summit, especially on a topic close to my heart. We are making strides in continuously improving safety standards in the industry and it is an honour to be able to share these with fellow colleagues and professionals."
WCTS is an international crane and specialized conference and networking event that has regularly attracted more than 250 delegates since it started in 2009. The seventh WCTS will be held in Amsterdam, Netherlands, on 13 and 14 November 2019.