Airo launches two articulated booms at APEX
By Lindsey Anderson15 September 2011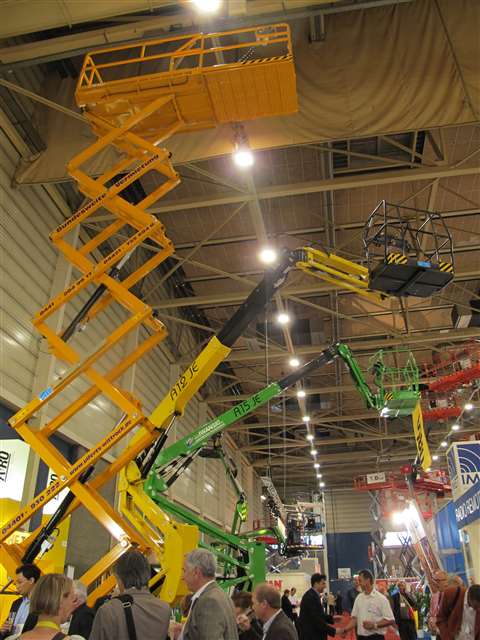 Italian manufacturer Airo launched two new electric articulated booms at APEX. The A 12 JE features 12 m of working height with 7.5 m of outreach and the A 15 JE is the bigger 15 m boom with 8.6 m of outreach.
The new units feature AC electrical power for both drive and lift movements, with a motor that was designed to "improve positioning precision" via a variable displacement pump that allows more movements to be carried out simultaneously , the company said.
The model A 12 JE is 1.2 m wide while the model A 15 JE is 1.5 m wide and both articulated platforms can be reduced by more than one meter for storage and transportation by folding the units' jibs.
The company also had the A 23 J RTE, XL 19 RTD, A 15 RTD, X 14 EW and X 12 EN units on display at the show.