ALE plans new transporters
By Laura Hatton15 September 2015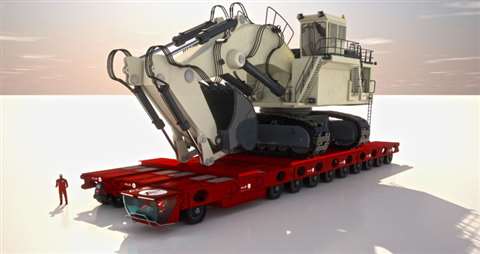 Specialized transport and heavy lift service provider ALE based in the UK is planning a new generation of all terrain trailer for operation on poor surfaces.
The All Terrain Transporters will join the Innovation Series. It is being jointly developed by ALE's research and development department and an as yet un-named manufacturer. According to ALE, the new transporters will allow fast transport of large and heavy loads on minimally prepared roads to deep locations deep inland.
Ronald Hoefmans, ALE group technical director, said, "Currently a lot of road preparations have to be done to bring big loads to new developed areas on deep inland locations with conventional trucks and trailers. We started to research into a solution that would solve the problem more effectively and we came up with the All Terrain Transporters which can perform the task at higher levels of safety and save clients a huge amount of money on road preparations.
"These self propelled transporters almost move with the speed of conventional trucks and have the flexibility of an SPMT. In addition, their large wheels and the number of drive axles enable cross country operations.
"This new concept has a more advanced technical specification which will be able to travel longer distances, climb steep slopes and traverse minimally prepared roads, while having more horsepower. We envisage these transporters will revolutionise the way we transport loads, offering a more time and cost effective solution for clients in many global locations."
The All Terrain Transporters will join the AL.SK crane fleet, the Mega Jack and Mega Jack 800 systems, and the Hydro Deck in ALE's Innovation Series.