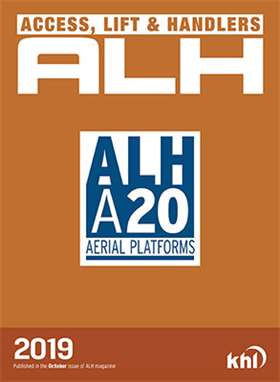 The industry has been mumbling about a "softening" for a few months now, and if the AERIALS20 top list is any indication, we might be in for an adjustment. While the list represents the second-largest access fleet figure in its history (a total of 403,969 unit,) it's down -2.4 percent over 2018's, in large part to United's fleet fine-tuning.
Still at the top spot, and following a number of high-profile acquisitions, the world's largest rental company decreased its aerial fleet size by almost 5 percent, bringing it down to 150,745 from last year's 158,330. Some might scratch their heads at this decrease, bringing to mind United's acquisitions of RSC, NES, BlueLine and more, but United knows how to right-size its fleet, and it appears it has done just that.
Supporting documents
Click links below to download and view individual files.