ALH C&A PREVIEW: Industry insights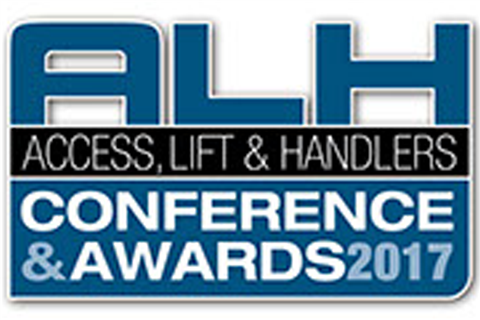 The awards are open for entries, the presentations are pouring in and the third ALH Conference & Awards is poised to be the greatest yet.
Technology and the changing rental atmosphere will be hot topics at the event, set for Oct. 12 at the Marriott Biscayne Bay in Miami. Thus far nine speakers have been confirmed to present, with Ken Simonson, chief economist of The Associated General Contractors of America (AGC) joining the ranks.
Simonson says he is optimistic about prospects for the U.S. economy and construction with contractors generally "upbeat."
"It will be spotty in terms of business segments that are growing. And there is a huge amount of uncertainty that didn't exist [before the Presidential election]," Simonson tells ALH) magazine, "But contractors are still mostly upbeat and order books are reasonably full, for building contractors in particular. On the highways side it is more limited."
Presentations
Simonson will use his speech to provide delegates with an up-to-date assessment of the USA's construction sector.
Rob Messina, vice president of defense engineering for Oshkosh and vice president of global engineering and program management at JLG, will discuss future technologies and how they will impact the industry. Following his presentation will be Giles Councell, IPAF's director of operations, who will talk about virtual and artificial reality and how it is altering aerial work platform training and safety.
Teresa Kee, CHMM, ASP, corporate director, field safety, United Rentals, will discuss ANSI standards changes and rental business.
Donna Laquidara-Carr, Ph.D., LEED AP, industry insights research director for Dodge Data & Analytics, will present on understanding contractors' attitudes toward safety and the lessons that rental companies can learn from contractors on how to build a safety culture.
Also on board is Jim Green, CEO of Spartan Solutions, who will present on the topic of maximizing efficiency with mobile technology. Spartan Solutions is a mobile technology provider that creates applications for various industry operations, including the rental industry.
And Henry Kirn, founder and senior consultant of BeyondIR Consulting Services will talk about how rental companies can go about raising finance for their business.
More than 200 professionals attended the 2016 event. Rental companies included: ACME Lift Company; Aerial Access Equipment; Ahern Rentals; BigRentz; Cloverdale; Compact Power Rental; Herc Rentals; Neff Rentals; NES Rentals; RentalYard; Sunbelt Rentals; United Rentals; UpEquip; US Markets and more.
The conference is sponsored by Gold sponsors JLG and Skyjack; followed by Silver sponsor Genie; and Supporting sponsors Haulotte and RentalYard. IPAF is the event's partner.