ALH Conference and wards: Planning for the future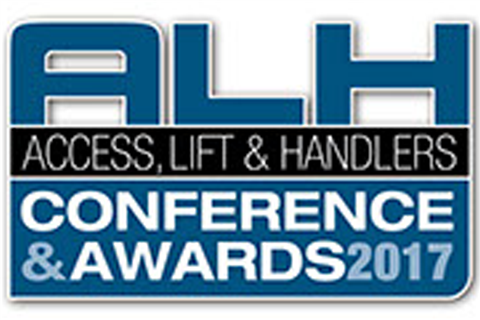 In its third iteration, the Access, Lift & Handlers Conference & Awards (ALH C&A) is set for Oct. 12 at the Marriott Biscayne Bay in Miami.
Kicking the morning off will be keynote speaker Michael Kneeland, president and chief executive officer of United Rentals. Kneeland will touch upon the theme of the event – Aerial platform rentals: Planning for the future – with his talk about the evolution of the equipment rental industry. With two recent major acquisitions (NES Rentals and Neff Rental) under United's belt, the presentation is sure to spark conversation.
Following the keynote will be Ken Simonson,
Meet the ALH Conference speakers
Keynote speaker
Michael Kneeland was appointed president and chief executive officer of United Rentals, and a director of the company, in 2008. He had previously served as interim chief executive officer since 2007.
Kneeland joined United Rentals in 1998 as district manager upon the company's acquisition of Equipment Supply Company. In 1999 his responsibilities were expanded to include multiple districts within United Rentals' aerial operations. He was subsequently named vice president-aerial operations in 2000, and vice president-southeast region in 2001, before being appointed executive vice president-operations in 2003.
His more than 33 years of management experience in the equipment rental industry includes key positions in sales and operations with private, public and investor-owned companies, including Freestate Industries, Inc. Kneeland served as Freestate's president from 1995 until the company was sold to Equipment Supply Company in 1996. At the time, before it was acquired by United Rentals, Equipment Supply was the largest aerial equipment rental company in North America.
In 2011, Kneeland was appointed to serve on the board of directors of YRC Worldwide, Inc., a leading provider of transportation and global logistics services, where he serves as the chairman of the Compensation Committee. In 2015, he was designated co-chair, Transportation Stakeholder Alliance (The Business Council of Fairfield County) and was also appointed to the National Advisory Board for the Johns Hopkins Berman Institute of Bioethics.
Giles Councell is the director of operations for the International Powered Access Federation (IPAF.) Councell has been with IPAF for more than 15 years.
David Felts is a managing director at TM Capital Corp., one of the largest and longest tenured independent middle market investment banks with offices in Atlanta, Boston and New York. Felts' experience spans over 30 years across both mergers and acquisitions and private equity investing. In particular, he has represented multiple aerial equipment rental companies in transactions spanning sales to strategic buyers; sales to private equity buyers; dividend recapitalization with new institutional financial partners and straight financings. He is a frequent panel speaker at middle market M&A industry conferences, and has addressed M&A topics at multiple equipment dealer/rental focused events.
Felts holds an MBA from the J.L. Kellogg Graduate School of Management at Northwestern University and a BA from the McIntire School of Commerce at the University of Virginia.
Jim Green is the president and chief executive officer of Spartan Solutions, a company providing software, professional services and hardware for the emerging market in mobile workforce automation, including auto-identification such as radio frequency identification (RFID) and barcoding.
The company's PHALANX product is a unique software solution that solves the generic business problems of error and time-delay inherent in manual paper-based processes. PHALANX is relevant for any company that manages jobs, people or equipment.
Spartan's customers include major
companies such as Aggreko plc, Swire Oilfield Services, Aker Solutions Well Service, Spirit AeroSystems, Balfour Beatty and Air Liquide (HomeCare).
Stephen Huzyk is the vice president of sales at Quest Resource Management Group. Quest minimizes the waste at jobsites and in rental operations by deploying and managing cost beneficial programs to reduce operations' waste. Effective waste management in the AWP industry can mean big savings and increased efficiency for businesses. Managing risk and cost with proper waste management is a concern of every business and part of any sustainability plan. Learn key elements of waste management that will protect your bottom line and limit your risk.
Nabil Kassam (right) is founder, chairman and chief executive officer of Noble Iron. He will be co-presenting with KJ Park (below), the company's vice president of growth and strategy. Kassam founded Noble Iron in 1998, however in May of this year, the company sold its Los Angeles assets to Sunbelt Rentals for $46.34 million. Noble Rents Inc. is owned by Noble Iron, Inc. The purchase does not involve Noble Iron's software subsidiary, Texada Software, or the company's intellectual property, trademarks and assets held separately from Noble Iron's LA subsidiary. Following the transaction, Noble Iron will continue to operate in the construction and industrial equipment sector through its software services, and plans to expand further through other potential strategic ventures.
Teresa Kee, CHMM, CSP, is the director of field safety for United Rentals, Inc. Kee previously was the director of environmental, health and safety for NES Rentals, which was purchased by United Rentals earlier this year. She has worked in the environmental, health and safety arena for approximately 25 years. Her experience includes working in the environmental consulting industry and managing the environmental due diligence for all real
estate transactions while working at Sears Holdings. Kee serves as a member of the American National Standards Institute (ANSI) A92.22 and A92.24 sub-committees and is a member of the ANSI A92 main committee. She is chairperson of the International Powered Access Federation (IPAF) North American Regional Council and is the chairperson of the IPAF Country Council Forum.
Henry Kirn is the founder and senior consultant of BeyondIR Consulting Services. Kirn will discuss rental finance and how to attract investment funding.
Donna Laquidara-Carr, Ph.D., LEED AP has more than 20 years of experience in construction news and analysis. As the Industry Insights Research Director at Dodge Data & Analytics, she provides editorial direction to the SmartMarket Reports. Recent SmartMarket Reports on which she was managing editor include such diverse topics as The Business Value of BIM series of reports, The Drive Toward Healthier Buildings, World Green Building Trends 2016, Measuring the Impact of BIM on Complex Projects, Building a Safety Culture, Lean Construction, Project Delivery Systems and Managing Uncertainty and Expectations in Building Design and Construction.
Laquidara-Carr has also co-authored several articles on some of these topics for Engineering News Record. Laquidara-Carr has also spoken extensively about construction at conferences and other events, including Greenbuild on 2014 and 2015, the inaugural WELL conference in New Orleans in 2014, Bentley's 2014 and 2015 Year in Infrastructure Conferences in London and BOMA's 2015 annual conference in Los Angeles. Previously, Laquidara-Carr was responsible for policy and training for the editorial division of the Dodge Reports.
Laquidara-Carr has her Ph.D. from Tulane University, M.A. from Boston University and B.A. from Middlebury College.
Robert S. Messina is Oshkosh Corporation's senior vice president, engineering and technology and chief technology officer, a position he was appointed to in 2015. Messina has responsibility for all aspects of engineering, global technology and new product development across all of the company's product lines. Most recently, Messina served as vice president, engineering and program management for JLG Industries, Inc., and vice president, engineering for Oshkosh Defense.
Prior to joining Oshkosh, Messina spent 15 years at Chrysler Corporation holding roles of increasing responsibility in powertrain engineering and manufacturing.
Messina received his bachelor's degree in mechanical engineering from Michigan Technological University and a master's degree in mechanical engineering from Oakland University.
Ken Simonson has been the chief economist of the Associated General Contractors of America, the leading trade association for the construction industry, since 2001. His weekly summary of economic news relevant to construction, The Data DIGest, goes to 43,000 subscribers. He is a Fellow and past president of the National Association for Business Economics, the professional organization for individuals who use economics in their work. Currently, he serves as an appointed member of the Census Scientific Advisory Committee and the Bureau of Labor Statistics' Data Users Advisory Committee.
Simonson has 40 years of experience analyzing, advocating and communicating about economic and tax issues. He received a BA in economics from the University of Chicago and an MA in economics from Northwestern University.
chief economist of the Associated General Contractors of America (AGC) who will present about current construction market trends and outlooks.
Earlier this year, Simonson said he was optimistic about prospects for the U.S. economy and construction with contractors generally "upbeat" and order books reasonably full.
"It will be spotty in terms of business segments that are growing. And there is a huge amount of uncertainty that didn't exist [before the Presidential election]," Simonson told Access Lift & Handlers (ALH) magazine, "But contractors are still mostly upbeat and order books are reasonably full, for building contractors in particular. On the highways side it is more limited."
Further topics will cover the following:
Rental management and market trends
Rental finance: How to attract investment funding – Henry Kirn, Founder/Senior Consultant, BeyondIR Consulting Services
Rental mergers & acquisitions: what you need to know – David Felts, Managing Director, TM Capital Corp.
Waste management & environmental concerns in rental operations – Stephen Huyzk, Vice President of Sales, Quest Resource Management Group
Future technologies
Future technologies and the access business – Robert Messina, Senior VP, Engineering & Technology, Chief Technology Officer, Oshkosh Corp
Maximizing efficiency of rental operations using mobile technology – Jim Green, CEO, Spartan Solutions
New rental models for the future - Nabil Kassam, Chairman and CEO, Noble Iron and KJ Park, VP Growth & Strategy, Noble Iron
Safety and training
Contractors' attitudes toward safety and building a safety culture – Donna Laquidara-Carr, Industry Insights Research Director, Dodge Data & Analytics
ANSI standards changes and rental business: What is going to change? – Teresa Kee, Corporate Director, Field Safety, United Rentals
Virtual reality technology and its impact on operator training – Giles Councell, Director of Operations, International Powered Access Federation (IPAF)
The event will also include an awards dinner in the evening. For more information on our speakers, please see the next page.
Reserve your place by booking at: www.alh-ca.com