Alimak CEO to step down
By Euan Youdale15 January 2020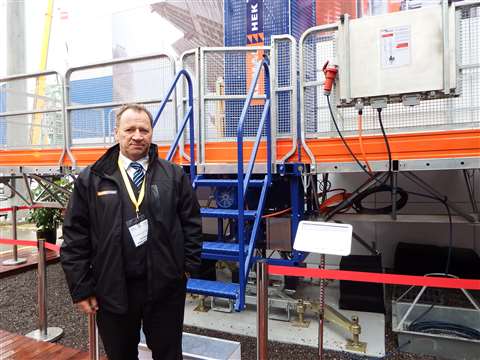 Tormod Gunleiksrud has announced that he will step down as president and CEO of Alimak Group this year.
The company's board of directors said it had begun the campaign to find a successor.
Gunleiksrud was appointed CEO and president of Alimak Hek Group (as it was then called) in November 2012, taking over from the interim CEO, Lars Josefsson.
At the time Alimak said Gunleiksrud was a perfect match for the group thanks to his experience in a range of industrial-related roles, including in China.
His most recent role was at ABB in Switzerland as manager of operational excellence for the Robotics Business Unit. Previous work experience includes executive roles within the robotics, process automation and oil and gas businesses of ABB, where he worked since 1984.
It has not yet been confirmed what Gunleiksrud's next position will be.