All adds Liebherr 700 tonner
The All Family of Companies will take delivery of a new 700 tonne capacity Liebherr next spring.
Making it's debut at the 2019 Bauma trade fair, the Liebherr LTM 1650-8.1 is the the successor to the LTM 1500-8.1, the best-selling large crane ever, according to the manufacturer. The All Family of Companies has purchased one to work alongside its existing five LTM 1500s.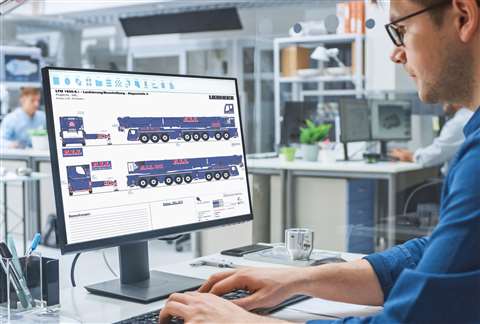 The new model offers a 700 tonne capacity, exceeding its predecessor by between 15 and 50 percent, depending on the equipment package selected.
The LTM 1650-8.1 also offers greater flexibility of use, the company said, partly to due technology in VarioBallast, which maximises performance according to the available ballast radius which can be infinitely adjusted within its range. It is designed to allow the crane to be set up close to buildings and obstructions while safely maintaining its swing.
"The 1650 will be able to go where a crane of this capacity could never go before," said Hutton Strader, business development specialist at All. "In tight spaces, even with its back literally against a wall, it will still handle significant picks. It gives plant managers a new way of thinking about how they maintain equipment and where they can install bigger pieces. It opens up spaces never before possible, something lift engineers in all industries can be excited about."
The LTM 1650-8.1 has two telescopic boom options, at 54 or 80 metres long and an easy change system.
"Having the two boom lengths adds great flexibility for our customers," said Strader. "We can use the long boom system when we need it, and use the short one when we don't, which will reduce transport costs and setup time. The short boom configuration is also ideal for long-reach, up-and-over applications, providing additional luffing jib strength.
Wind power is another area where the new crane is expected to find application.