All buys eight Manitowocs
By Christian Shelton25 January 2018
US crane rental and sales company All Family of Companies (All) has ordered eight new cranes from manufacturer Manitowoc. The order comprises: two MLC650 crawlers; two Grove TMS760E truck cranes; two Manitowoc 999 lattice crawlers; plus two more truck mounted units – a Grove TMS800E and the new Grove TMS9000-2.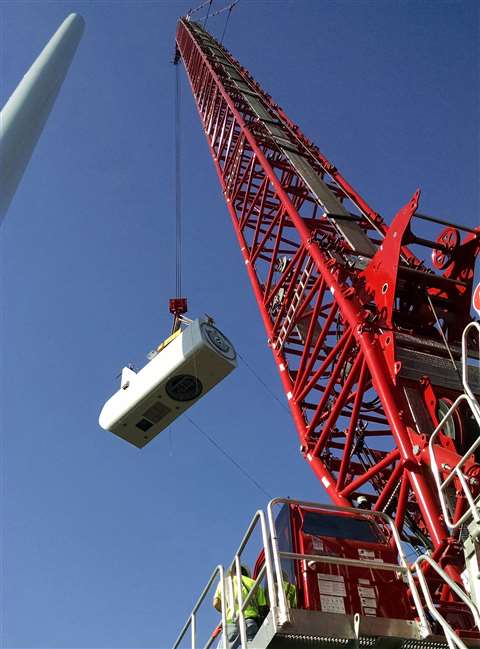 According to All, the purchase of the two MLC650 crawlers follows its initial acquisition of two models in the autumn of 2017. These, it said, proved extremely popular with customers, providing impetus for the acquisition of additional units. The MLC650 has a capacity of 716 US tons (650 tonnes) and features Manitowoc's Variable Position Counterweight (VPC) technology that automatically positions the crane's counterweight to match lifting demands. All said VPC helps reduce the operating footprint, minimises ground preparation, and reduces matting, adding up to potential savings of thousands of dollars per month on longer-term projects.
"This capacity is in high demand across all geographies and in multiple sectors," said Rick Mikut, crawler crane division manager for the All Family of Companies. "The MLC650's large capacity and site-friendly ground bearing pressure will ensure these new units will be deployed almost immediately for energy-related projects, including refineries, petrochemical installations, and power plants."
At the other end of the capacity range of All's new package of orders is the Grove TMS9000-2 truck crane. This is the first time All has purchased this model. It has a capacity of 115 tons (100 tonnes) and All said it significantly lighter than similar models, making it easily configured for local roadway weight limits. It has a 169 foot (51.5 metre) main boom available with a range of jib options.
"Our truck cranes are an important part of our taxi rental fleet — the in-and-out work that is really important to our business — and Manitowoc is doing a great job reinventing these TMS units to keep them strong and increasingly more roadworthy," said Michael Liptak, president of All. "And our crawler division is booming right now, perhaps seeing the highest demand in a decade. Our new 'triple 9s' and MLC650s are a direct response to this need. We will continue to define our response to this demand by our commitment to a modern, technologically advanced fleet."