AMAG takes delivery of Kamag
By Laura Hatton17 December 2014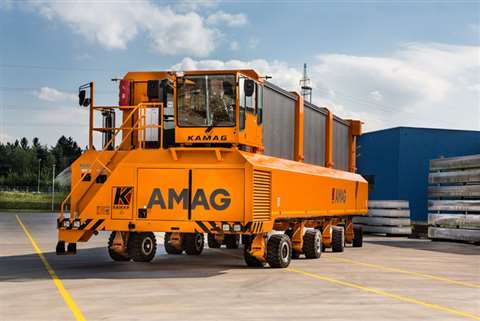 Austrian aluminium product specialist manufacturer AMAG Rolling has taken delivery of a Kamag Type 3800 transporter.
The industrial lift transporter has a payload of 70 tonnes and will be used for transporting aluminium plates and coils on pallets between furnace, rolling mill and storage areas.
The transporter has an hydraulic lifting device, which allows it to transport heavy loads. In addition, supported loads can be driven under the vehicle. "With the lifting device, the load is raised and can be lowered at any selected point without the help of a crane or other lifting equipment," the manufacturer added.
The Type 3800 has an electronic all-wheel steering system, with steering modes that include diagonal, circular and transverse drive.
Herbert Jauch, TII Sales area sales manager, said, "With our broad range of expertise in the logistics sector for the non-ferrous metal industry, we can help our customers time and again to gain an advantage over their competitors."