Ameco adds GMK6400 to Chile fleet
By Katherine Weir16 June 2016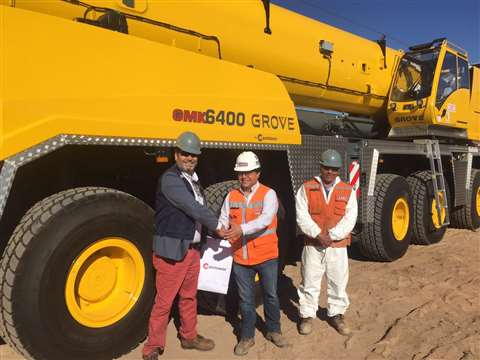 International rental company Ameco has just added a 400 tonne Grove GMK6400 to its fleet in Chile.
The company, which has operated in Chile since 1994, acquired the heavy duty 6 axle all terrain crane to deliver precise lifts to the country's mining, energy and infrastructure sectors. The firm has facilities in the cities of Santiago, Antofagasta and Copiapó, servicing the greater part of Chile's major economic centres, the company said.
The new unit is the third crane of its kind that Manitowoc has delivered to a Latin American customer in recent months.