AMI upgrades tracking devices
By Joe Malone09 July 2018
Plant tracking specialist AMI Group has upgraded its products to offer a greater depth of accuracy.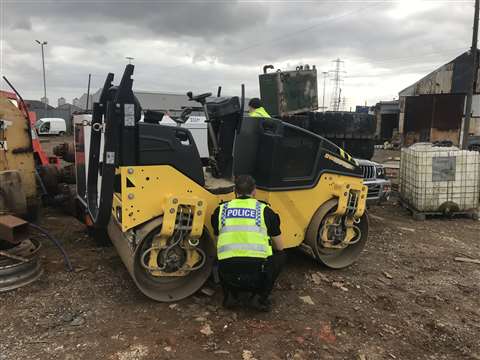 The company's VT tracking devices now feature integrated Bluetooth technology incorporating wireless and watertight sensors. This makes information gathering on devices a wireless process for end-users.
The VT systems are designed to be used as an asset management tool to allow organisations to have complete visibility and control over equipment or vehicle fleets - whether it be to monitor the actual whereabouts of equipment in real-time, or to generate servicing, maintenance and other reminders such as MOT deadlines.
AMI has also made several enhancements to the AMI Nexis app which is accessible from the App or Google Store and can be used with all iOS and Android devices. Developed by AMI's internal programming team, the app is available for use by AMI customers who have any AMI equipment tracking device fitted to plant machinery, vehicles or other assets.
The app is already being used by many of its customers who are said to have reported excellent feedback regarding the increased visibility of plant equipment fleets and a significant reduction in administrative hours.
AMI Group operations director, Peter Stockton, said, "The app is essentially intended to be a mobile version of our AMI Nexis web-based software portal for use by customers when they are on the go. It has been very well received by our customer base and makes it easier than ever before to track equipment in the event that it has been stolen, or to set up a range of alerts or reports.
"For example, machine utilisation can be compared with the customer's weekly working hours. Customers don't need to wait until they are at a computer to access a wide range of functionality - they immediately have the information at their fingertips from their mobile phone or any other mobile device."