Amy Adams is new Cummins VP
By Leila Steed16 October 2019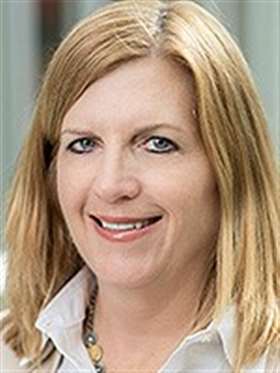 Engine manufacturer Cummins has appointed Amy Adams as its vice president of fuel cell and hydrogen technologies.
Adams, who has a degree in industrial engineering and has been with the company for almost 25 years, takes on the role after serving as vice president of strategic initiatives. Before that she also led the Emission Solutions business unit, which formed part of the company's components business.
The vice president role was newly created by the company and forms part of its Electrified Power Business segment. The manufacturer said that Adams' unique global skills positioned her well to drive its strategic growth initiatives.
Thad Ewald, Cummins vice president of corporate strategy, said, "I am delighted that Amy will lead this challenging work, drive critical areas of technology leadership and help position the company for success over the next 100 years."
He added, "In her nearly 25 years at Cummins, Amy has accumulated diverse leadership experiences having led complex businesses on three continents for the company, as well as holding positions in business development, product management and market management. Her skillset is well suited to lead this work and build our hydrogen and fuel cell capabilities."
Cummins said in addition to investing in hydrogen production, that it was also applying resources to both proton exchange membrane fuel cells and solid oxide fuel cells. The business said it believed hydrogen would become increasingly important in meeting global energy demands.
A renewable energy source, the application of hydrogen includes fuel cell passenger cars and commercial vehicles, including heavy-duty trucks, buses, trains and passenger ships.
The new role will see Adams relocate from the USA to Canada, where Cummins' newly acquired business Hydrogenics is based.