APEX Asia dates confirmed for 2019
By Murray Pollok21 August 2018
Dates have been confirmed for the 2nd APEX Asia exhibition, the biennial Asian showcase for all types of access equipment. It will be held on 23-26 October 2019 in Shanghai, China, at the Shanghai New International Exhibition Centre (SNEIC), co-located with the CeMAT ASIA exhibition.
A new feature of the show will be an outside exhibition area. This will allow suppliers to display and demonstrate their largest machines and widen the selection of equipment on show.
APEX Asia is organized by KHL Group and B.V. Industrial Promotions International (IPI), in cooperation with Deutsche Messe AG, the organiser of CeMAT ASIA. Co-locating with CeMAT ASIA – the leading regional show for intralogistics and supply chain management – means that access equipment will be exposed to more than 98,000 visitors, many of whom are in the factory and industrial maintenance sector.
The show will be staged in Hall N1 at CeMAT ASIA 2019 and there will be free movement of visitors between the two shows. (CeMAT ASIA is held every year, with the next edition on 6 – 9 November, 2018.)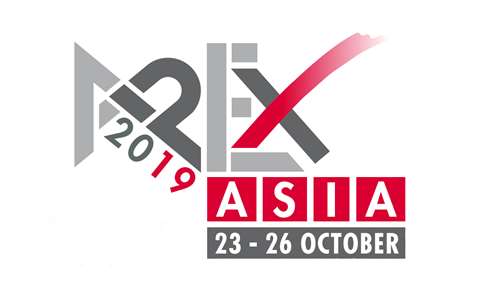 "The first APEX Asia in 2017 was a great success, attracting more than 5,000 visitors, with 90,000 visitors to CeMAT ASIA also able to visit the show", said Tony Kenter, Managing Director of IPI.
"Feedback from the exhibitors was extremely positive, with some immediately asking to book larger stands for the second edition. The addition of the outside area in 2019 will only add to the event, giving visitors an even wider selection of equipment to see."
"Co-locating with CeMAT remains a tremendous benefit for APEX Asia. There are established links between the material handling/factory and industrial maintenance and aerial platform sectors in China, where many early adopters of access come from the industrial truck sector.
"APEX Asia will again expose aerial platforms to an enormous audience of current and potential industrial, rental and construction buyers."
Krister Sandvoss, Global Director CeMAT, Deutsche Messe AG, said; "We are pleased to again to welcome APEX Asia to CeMAT ASIA in 2019. CeMAT ASIA is Asia's leading event for materials handling, production automation and logistics.
"APEX Asia further expands the range of products and services on display. Combined, CeMAT ASIA and APEX Asia provide a one-stop shop for industry professionals seeking the latest solutions."
Access International, the KHL Group magazine, and the International Powered Access Federation (IPAF), are APEX Asia supporters.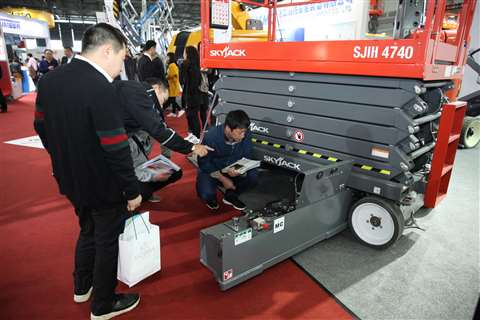 Alongside APEX Asia and CeMAT ASIA, KHL will stage its International Rental Conference (IRC), an annual event for the equipment rental sector that KHL has held in China since 2013.
The conference takes place this year on 26 November, and in 2019 will be on 22 October, the day before the exhibition, in a hotel nearby. IRC is organized by KHL magazine International Rental News (IRN).
For more information on the show, visit www.apexasiashow.com