APEX returns to Maastricht for 2020 show
By Murray Pollok05 November 2018
The APEX access equipment exhibition will celebrate its 10th edition in 2020 by returning to the city of Maastricht, The Netherlands, where the event was first held in 1996.
The show will take place at the MECC exhibition and convention centre in Maastricht on 9 to 11 June, 2020, going back to the city following two editions when it was held at the Amsterdam RAI.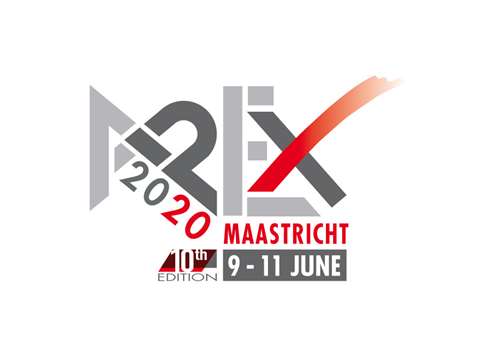 APEX will again be supported by the International Powered Access Federation (IPAF) – which has been involved in the show since its launch - and co-located with the European Rental Association's annual convention as well as the International Rental Exhibition (IRE), ensuring that important rental buyers will be in attendance.
The MECC has undergone significant investment since the last time APEX was held there, with a new, larger, unobstructed outside exhibition area directly linked to the main exhibition halls. This will provide more external space for exhibitors to display their machines.
For visitors and exhibitors, Maastricht is a beautiful city, with some of the Netherlands' best restaurants and bars, providing opportunities for business events and networking in a compact, manageable location. Easily reached by car from around Europe, complimentary shuttle buses will also run between MECC and Brussels Zaventem and Düsseldorf Airport.
The exhibition is organised by Industrial Promotions International B.V. (IPI) and supported by KHL Group and Access International magazine.
Tony Kenter, Managing Director of IPI, said: "There is something very appropriate about returning to Maastricht for the tenth APEX. The first seven editions were held there and it is the city where the show established its place in the industry. The recent investment in the venue, with the expanded outside area in front of the entrance, will also make it a better venue for exhibitors and visitors alike."
"A return to the Amsterdam RAI in 2020 was not possible on dates that would have been suitable or acceptable for the industry. For that reason, APEX will return to its roots in Maastricht, but now with added benefits."
James King, Managing Director of KHL Group, added: "APEX is a much-loved exhibition and since its launch in 1996 it was instrumental in creating the 'community' feel that now exists in the access industry. We know that returning to Maastricht in 2020 will be a very popular choice for exhibitors and visitors alike.
"We are continuing to invest in APEX events across the world. A sister exhibition, APEX Asia, was launched in Shanghai, China last year, co-located with CeMAT Asia. That was a huge success in the world's fastest growing access equipment market. The second APEX Asia will be held next year on 23 to 26 October 2019, also in Shanghai."
Tim Whiteman, Managing Director and CEO of IPAF, said: "IPAF is proud to have been an integral part of APEX since day 1 – we look forward to a record breaking event in Maastricht."
For details of the APEX exhibition, see www.apexshow.com.