Aquajet sets up customer training academy
By Steve Ducker21 December 2017
Leading hydrodemolition brand Aquajet has introduced a new training programme for customers.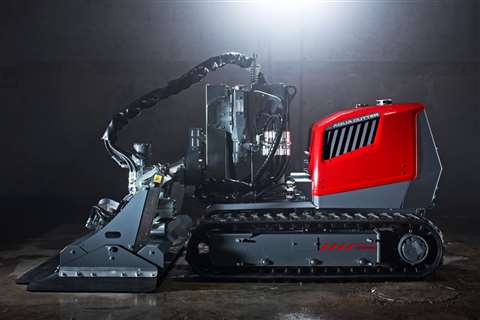 The company, which marks 30 years in business in 2018, has always provided basic training in safety, operation and service of its equipment.
But it says the new Aquajet Academy programme takes the training to a "significantly higher level" and covers "all aspects of advanced hydrodemolition."
The programme consists of six courses – Products; Hydrodemolition; Streamlining of Work; Safety and Technique; Service; and Train the Trainer. They run for between one and three days and are adapted to the customer's level of knowledge and experience.
"After a training course in the Academy programme, the operator is ready to take on most advanced challenges in the safest way possible," said Dennis Hilmersson, training and support manager at Aquajet Systems.
"Our training programme leads to a more efficient and timesaving operation.The operators can focus on the job at hand and spend less time on figuring out how to maximise the performance.
"To gain access to the product's full potential, education is essential. When the operators empower themselves with new skills, it's mutually beneficial for the contractor and the developer."