Arcomet France joins Groupe Matebat
By Alex Dahm27 January 2015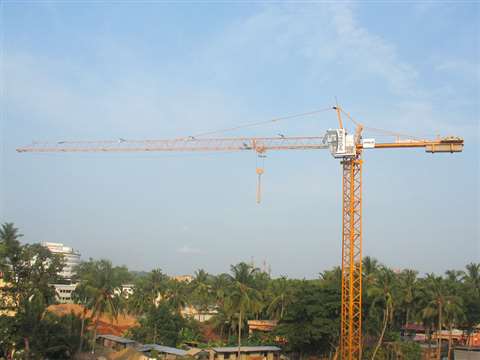 Tower crane rental specialist Arcomet France has been acquired by Holgat, the holding company of Matebat Group, a tower crane and concrete formwork rental company in France. Terms of the deal were undisclosed at the time of writing.
Arcomet France, based near Montepelier in the south of France, is a subsidiary of Belgium-based Arcomet Group, one of the largest tower crane rental and sales companies in the world. The 2014 IC Tower Index, in the September 2014 issue of International Cranes and Specialized Transport magazine, placed the Arcomet Group third in the global ranking of tower crane-owning companies who entered for the listing, behind Shanghai Pangyuan Machinery Rental in China and Middle-East headquartered NFT.
In addition to its fleets of 640 cranes and other construction equipment, Matebat is a dealer for Manitowoc's Potain tower crane brand. Founded in 1982, Groupe Matebat has more than 150 employees at eight offices in France. It reported sales of €44.5 million (US$ 50 million) in 2013.