Arden makes grab for US Navy
By Steve Ducker20 September 2018
French manufacturer Arden Equipment has delivered the S6002B – its largest sorting grab – to the United States Navy at the military base in Cádiz, Spain.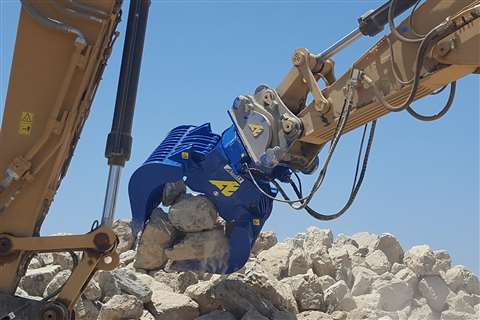 The operation was co-ordinated by Newimar, a construction company providing technical services in the base, and Finanzauto, a Caterpillar distributor in Spain, which delivered the Cat 374F L track excavator as a gripper.
The attachment has a perpendicular opening to the ground of more than 3 m (10 ft), a 2,200 l (484 gal) capacity, two rotational motors and three hydraulic cylinders.
The S6002B is the successor to the S3002B, which is also used at the base.