Ardent receives financial backing
UK-based Ardent Hire Solutions has secured a £120 million (€136 million) asset-based lending facility from HSBC and ABN AMRO, the company has announced.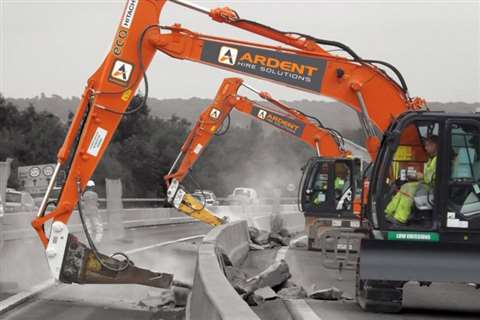 The company, which was formed in 2015 by investor groups Duke Street and Searchlight Capital, employs around 300 people and operates 13 depots. It serves the construction sector, as well as housing, events and government projects, and has a range of equipment available to hire, including earthmoving and access equipment.
The money raised will help the company to grow once more, and enhance its customer support.
Julian O'Neill, CFO at Ardent Hire, said, "Ardent Hire has enjoyed significant growth since its inception and we are very excited to work with HSBC and ABN AMRO as we look to expand the business even further.
"The cash accessed via the asset-based lending facility gives us the platform to achieve our growth strategy. The new facility will give Ardent the financial capacity it needs to fuel our high levels of customer demand and market growth."
Meanwhile, Nigel Smith, head of large corporates, HSBC Global Trade and Receivables Finance UK, added, "I am delighted we have been able to support Ardent Hire with this significant new funding package, which will support both their ongoing growth and their planned investment in the business."