Armenia eyes €400m airport expansion
By Mike Hayes28 November 2022
Airports Council International Europe (ACI Europe) has urged the Armenian government to approve a plan to expand its capital's airport.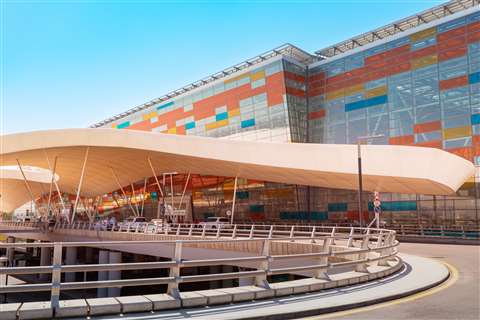 The trade association that advances the collective interests of Europe's airports said Zvartnots Airport, located 10km to the west of Yerevan, was almost at capacity and announced that it would be willing to invest €400 million in a project to ensure it meets its potential.
The airport is run by Armenia International Airports CJSC, owned by Corporacion America, a vehicle of Argentinean entrepreneur Eduardo Eurnekian.
Armenia is set to be included in the EU's European Common Aviation Area, which will give it access to the world's largest liberalised multi-country aviation market.
With this in mind, said ACI Europe, it is vital that the capital's airport – which has already exceeded its pre-pandemic levels of traffic – expands to meet its potential.
Olivier Jankovec, director general of ACI Europe, said, "Now is the time to move ahead for Armenian aviation. The potential to further develop and diversify the country's air connectivity is there - and with it to grow the economy and keep improving the living standards of Armenians."
Jankovec insisted, however, that for Armenia to realise this potential, "more infrastructure capacity is needed and that means expanding Yerevan-Zvartnots airport. A total of €400 million is ready to be invested to double the airport's capacity for both passenger and cargo traffic. Delaying this project further will only hold back the country and its economy."