Articulated platform launch for CTE
By Joe Malone20 June 2018
Italian manufacturer CTE has launched a new articulated platform, named the ZED 25 HV.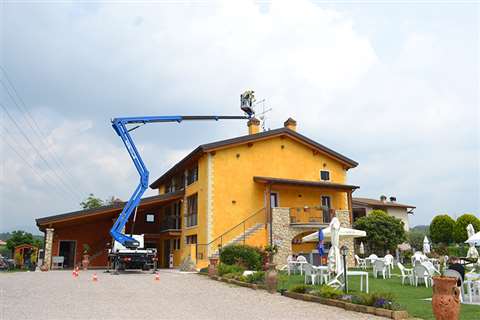 The model reaches 25m and is the tallest of its ZED family. It has been launched to suit the needs of the market, said the company, including reaching great heights without a driver.
The CTE ZED 25 HV has a 250kg capacity with an S3 Smart Stability System. The boom, made of SSAB high strength steel, shows the well-known line of CTE ZED range, with a clean and essential design.
The company recently launched a telescopic truck mount in the UK, as well as a similar model for Europe.