Assembly video from Modulift
By Laura Hatton18 December 2014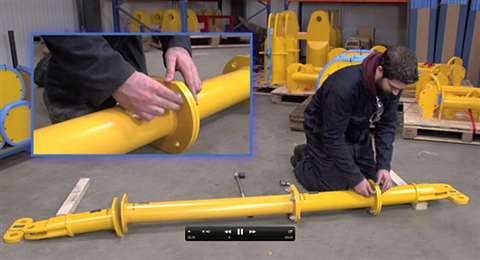 Spreader beam manufacturer Modulift has made available a new step-by-step video on how to construct a spreader beam correctly.
The video is presented by Anthony Culshaw, Modulift senior design engineer. The walk-through presentation covers beam building, user instructions (and how they are to be used in conjunction with the video when assembling), alignment and advice on which tools to use.
Practical information in the video includes details of shackles and slings and how to build safely and effectively, ready for a lift.
Wendy Armstrong, Modulift marketing manager, said, "Having a visual explanation with this new video is a great way to link what is recommended on all our product literature. Hopefully it will provide an easier, fuller picture of how to assemble our spreader beams.
"Modulift has fantastic quality spreader beams; we want to make our clientele feel further assured in their construction methods, so believe this will make it clearer still, while enhancing our vision to achieve the very best service in the heavy lifting industry."
The film, Modulift Assembly Guide is available to view on the Modulift company website, www.modulift.com and also via the Modulift YouTube channel.