Associations call for circular economy
By Leila Steed30 May 2019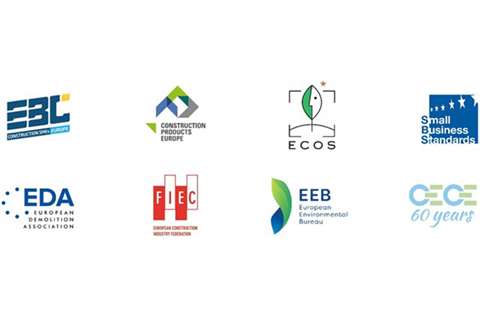 The Committee for European Construction Equipment (CECE), which represents the interests of over 1200 construction equipment manufacturers, is working together with other industry bodies in calling for a circular economy approach to construction.
A total of eight construction industry organisations have signed a declaration entitled Construction in the circular economy: Towards circular materials, products and buildings.
It states that construction and demolition waste accounts for 25 to 30% of all waste created within European Union countries and emphasises the need for more coherent policy objectives and initiatives for using and recycling that waste.
While the declaration recognises the legislative acts, voluntary initiatives, EU-funded research and that the European Union and relevant stakeholders' have joined together to promote the sustainability of buildings, it states that this is not enough to make circular economy a lasting reality in the construction sector.
It asserts that the way construction enterprises build and maintain homes and commercial buildings is fundamental to the comfort and well-being of Europe's population.
The organisations state that the industry needs an expert platform to develop a comprehensive strategy within the future construction policy initiative (currently the Construction 2020 Sustainable use of natural resources).
The declaration also puts forward a list of guiding principles and questions, which its proposed expert platform should work within and deal with.
Riccardo Viaggi, CECE secretary general, said, "By signing this declaration, construction value chain shows once again the strong collaboration between all actors of the construction industry at the EU level in order to engage in strategic steering of a circular construction economy that benefits circularity."
The other organisations that signed the declaration are EBC Construction SMEs Europe, Construction Products Europe, ECOS (European Environmental Citizens Organisation for Standardisation), Small Business Standards, the European Demolition Association, FIEC (European Construction Industry Federation) and the European Environmental Bureau.