Astaldi signs US$ 1.1 bn Brenner Base Tunnel agreement
By Mike Hayes09 September 2016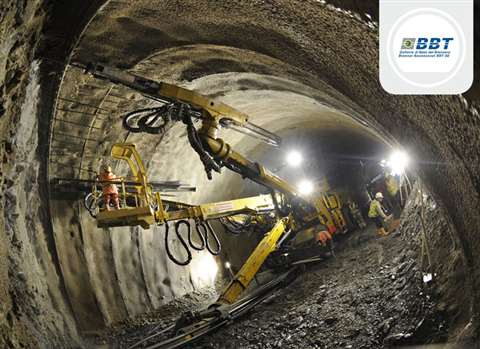 Italian construction firm Astaldi says it has signed a contract to take on the underground works beneath two sections of the Brenner Base Tunnel.
When completed, the tunnel, running between Italy and Austria, will provide a flatter and faster route for trains than the current line between Innsbrück and Venezia.
Due for completion in 2026, the € 8.8 billion tunnel will be the longest in the world at 64 route-km, including the existing Innsbrück bypass.
The contract signed by the Astaldi consortium has a reported value of around € 1 bn, and will see the involved companies excavating some 69 km of tunnel, primarily via an exploratory bore and two running tunnels.
Astaldi's share of the project equates to 42.5%, while partner Ghella holds 42.4%. The other companies in the consortium are COGEIS, Oberosler Cav Pietro and PAC, each with a 5% share.
Philip Stinellis, CEO of Astaldi Group, said, "We are proud to contribute to the achievement of one of the major works now under construction in Europe. The Brenner Base Tunnel is a great opportunity for us and for Italy, the employment levels will ensure that during its implementation, but also because it is a work of pioneering engineering that, once completed, will significantly improve the transportation of passengers and goods in the heart of Europe."