Atlas Copco acquires Hartl to move into mobile crushing
By Lindsay Gale01 September 2010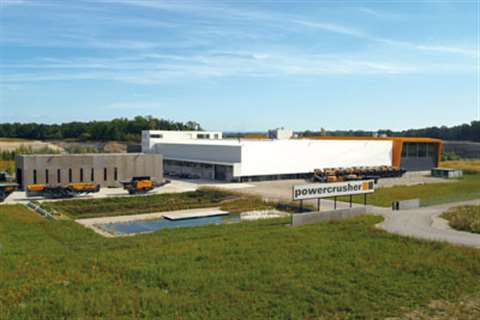 Austrian compact crushing and screening manufacturer Hartl Anlagenbau GmbH has been acquired by Atlas Copco Austria GmbH, providing the latter with an entry into the mobile crushing and screening sector. The company will now operate under the name of Atlas Copco Powercrusher, All current Hartl employees will be retained, with previous owners Alexander and Dominik Hartl remaining in senior management roles, joined by new general manager Eugene Cheng from Atlas Copco. The terms of the 100% acquisition were not disclosed.
According to Andreas Malmberg, president of the surface drilling equipment division: "The acquisition strengthens Atlas Copco's position as market leader within surface rock excavation and handling, as well as within recycling and road construction. The Powercrusher product line complements our current product offering and makes us an even more complete partner. Our customers will benefit from having the same supplier for drill rigs, breakers, road construction equipment as well as mobile crushers and screeners."
Dominik Hartl will now function as sales director for Atlas Copco Powercrusher. Hartl produced a range of compact crushing and screening equipment with capacities from 200 to 500 tonnes per hour that were distributed through a dealer network, primarily in the USA, Russia and western Europe. The machines will remain branded as Powercrusher, prefixed by the Atlas Copco name, and there will also be a colour change to Match Atlas Copco's yellow livery.
Mr Hartl said of the acquisition: "By implementing Atlas Copco Powercrusher products into the already existing world-wide network for sales and support within Atlas Copco, we increase the possibility to serve the market with our products." Existing Powercrusher dealers will remain, but the network will be massively extended through Atlas Copco's presence in 170 countries. Mr Malmberg told D&Ri that one major effort will be to develop a strong service and support structure for the Powercrusher range using this network.