Atlas Copco focusses on ROI at The Rental Show
By Helen Wright18 February 2016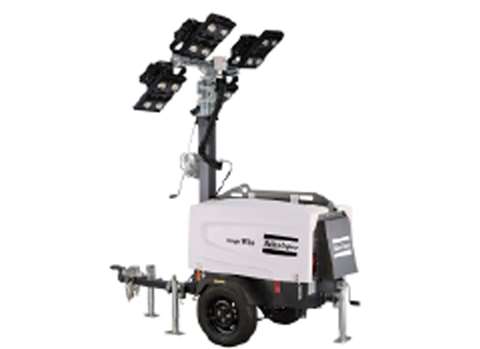 Manufacturer Atlas Copco has showcased new equipment for rental buyers designed for durability, efficiency and return on investment at The Rental Show.
The company had its new HiLight V5+ lighting tower on its stand, an LED model boasting extended maintenance intervals and fuel-efficient operation. The tower is also fitted with the company's polyethylene HardHat canopy to make it durable in rugged applications and help it to retain its residual value.
"Contractors with as many as of 200 light towers, for example, can save as many a 600 bulbs each year when switching from metal-halide light towers to the HiLight V5+," the company said, adding that the LED floodlights were rated for 10000 hours.
In fact, when combined with a 3kW generator and Tier 4 Final Kubota diesel engine, Atlas Copco said the units could run as long as 140 hours without refuelling.
Also on the company's stand at the exhibition was its new Tier 4 Final compact CA1400 soil roller, featuring two speeds and amplitudes for added versatility in a variety of areas, as well as its XATS 900E portable air compressor, which boasts four preset flow and pressure selections.
The Rental Show 2016 is the American Rental Association's 60th annual convention and rental trade show, taking place from 21st to 24th February at the Georgia World Congress Center, Atlanta, US.