Atlas Copco introductions at Bauma
By Thomas Allen08 March 2019
Atlas Copco will be revealing several new air compressors and pumps at Bauma 2019.
The company will be completing its range of WEDA submersible dewatering pumps and introducing several mobile electric Variable Speed Drive (VSD) air compressors to its E-Air range on stand FS-1108/1.
Offering rates of flow from 250 to 1,100cfm, the new compressors come equipped with potted motor windings to prevent dust and water ingression, a HardHat canopy (for the VSD E-Air H 250 and 450), and an IP65-rated controller, making them suitable for tough environments.
The Variable Speed Drive can be combined with a permanent magnet motor for greater efficiency. This means less power is required for start-up, so neither the power supply nor the pneumatic tools need to be oversized.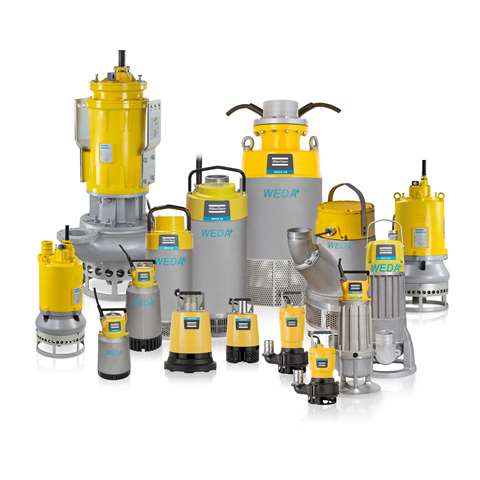 With the new additions to Atlas Copco's portfolio of WEDA submersible dewatering pumps, the range now comprises three families: the expanded WEDA D for dewatering; WEDA S – also expanded – for sludge; and the entirely new WEDA L slurry family.
The WEDA D family expansion is marked by the D80, a new model for dewatering, while the S30 and S60, as the new models for the WEDA S sludge family, can handle thick, soft, wet mud or other similarly viscous materials. The completely new WEDA L family handles semi-liquid slurry mixtures.
Handling and transportation are made easier by the pumps' light design, making them attractive for rental use.