Atlas Copco marks 10 years of HardHat canopies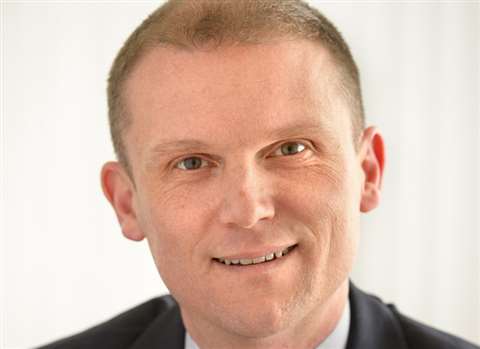 This year marks 10 years since Atlas Copco Portable Energy introduced its HardHat canopy for portable air compressors – the ground-breaking polyethylene design that has now mostly replaced metal canopies.
The innovative development saw the manufacturer establish a new benchmark for portable compressor canopies in terms of aesthetics; resistance to corrosion; weight, crack and dent resistance.
Nicolas Englebert, vice president of research and development at Atlas Copco Portable Energy, told IRN that the new design faced initial resistance from buyers.
"People just didn't want plastic machines," he said. "So we went out to construction events and put the HardHat canopy on the ground next to a corresponding metal canopy and invited customers to hit the two of them has hard as they could with sledgehammers.
"After 10 minutes, the metal canopy was completely distorted, while the plastic one was as original. And the rest is history – we have gone on to sell tens of thousands of units."
Mr Englebert said rental buyers were also reluctant to adopt initially, but were soon convinced by demonstrations of how tough the HardHat was.
"Then they started rather quickly to adopt the change," he explained. "And at the end of the portable compressor's useful life in the rental fleet, typically around four years, the companies realised they could get more resale value from the HardHat designs compared to traditional metal canopy compressors."
Portable compressors sporting HardHat canopies still come in below the crucial 750kg threshold for towing. The canopy, which protects the working operation underneath from the elements, is also resistant to both low and high temperatures, and fully recyclable.
In the last 10 years, the HardHat has won several awards including the internationally recognised Red Dot Award for outstanding design thanks to its modern and rugged structure.
And Mr Englebert also pointed out that the HardHat designs boosted ownership value in the sense that there was no need to replace beaten up old metal canopies.
"If you look at the cost of the machine over a lifetime, you save on the cost of replacements. We understand that our rental company customers are in a very competitive market, and we understand that we will only be with them in the future if we offer the most competitive products."
Click on the image in this article to view a gallery.