Atlas Copco Rental expands fleet
By Leila Steed09 October 2019
Atlas Copco Rental North America has added the company's ZT 90 VSD compressor to its rental fleet.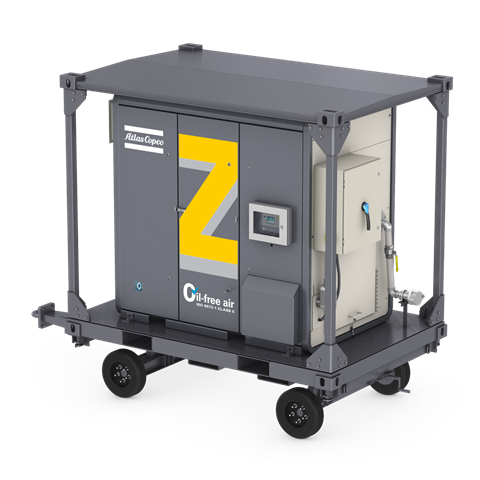 The Atlas Copco ZT 90 VSD compressor was designed to offer a high level of air purity for environments that require contamination-free air, such as for critical electronics, pharmaceuticals and food production.
In addition to delivering 100% oil-free air, the model also features an electrical canopy designed with an adaptive temperature control and a single-point-connection layout, which is said to provide quick and easy installation.
Maggie Rios, VP of Marketing for Atlas Copco Rental, said, "Re-engineered to run 24/7 and to deliver a wide range of volume flows, even in extreme weather conditions, the ZT 90 VSD is ideal for industrial manufacturing applications."
Rios added that the model's reliability and ready portability – along with Atlas Copco Rental's 24/7 support – made it a good rental option for customers.
The ZT 90 VSD compressor model was the first to earn the ISO 8573-1 CLASS 0 (2010) certification, which recognises that the model offers zero risk of contamination.