ATN partners with Sinoboom in France
By Euan Youdale09 September 2020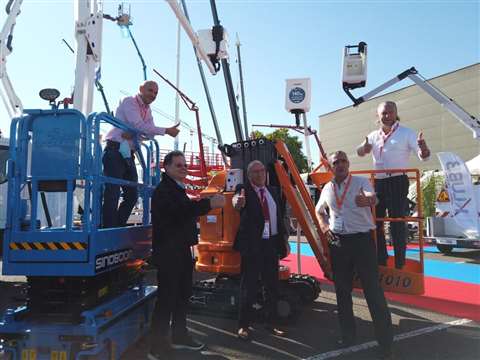 From left: Christophe Burel, commercial director, ATN Platforms; Tim Whiteman, CEO, Sinoboom BV; Roger Boutonnet, president, ATN Platforms; Gilles Cheval, directeur general, ATN Platforms; and Erik Geene, VP business development, Sinoboom BV.
ATN Platforms has today been named as the exclusive importer of Sinoboom access platforms in France. The agreement was signed during the JDL Expo, taking place this week in Beaune, France.
With the combination of ATN Platforms' well-established sales and service network in France, where it is based, and the quality of Sinoboom products, the strategic partnership brings a greater choice of MEWPs to customers across the country, according to Sinoboom BV, the Chinese manufacturer's subsidiary in Europe.
ATN Platforms' president Roger Boutonnet added that the addition of electric scissor lifts to ATN's range was of particular importance, adding, "The design of ATN Platforms' and Sinoboom BV's machines is in the same spirit, namely, MEWPs designed for intensive use on the rental market and for immediate use."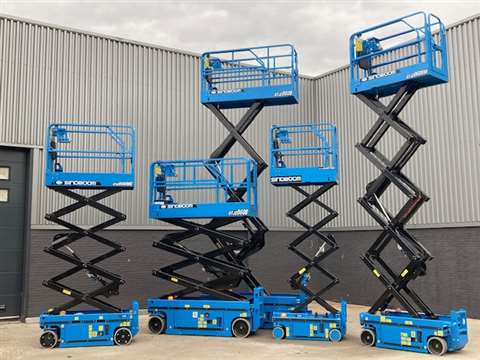 Reflecting on the significance of the partnership, ATN Platforms managing director Gilles Cheval and commercial director Christophe Burel commented, "In addition to the obvious synergy of the ATN Platforms and Sinoboom BV product lines, it is a long-term partnership that unites us with a dynamic and competent team. We are very happy to distribute Sinoboom MEWPs on French territory."
Sinoboom BV CEO, Tim Whiteman, said, "Our partnership with ATN Platforms guarantees that our customers in France will receive first-class, high-quality service from our strategic partner. We look forward to working with our new colleagues."
The partnership agreement was signed by Roger Boutonnet, representing ATN Platforms, and Tim Whiteman, representing Sinoboom BV. Sinoboom machines are available now from ATN Platforms.