Australia counts on PrefaMax
By Ian Vallely25 October 2016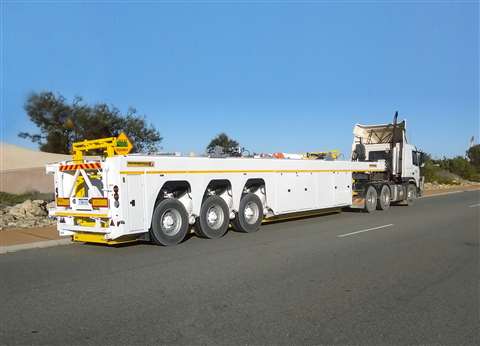 Faymonville has supplied two PrefaMax vehicles to end customer Hartwood in Australia.
Mike Dunbar of MRSK – the Australian representative for Faymonville – said, "Demand for these three-axle in-loaders for transporting finished concrete elements has risen sharply over the past few years. High load safety and optimal operating efficiency are always big draws in this sector. The PrefaMax met our specifications down to the smallest details."
The width of the in-loaders was adapted to Australian standards and is 2,490 millimetres.