Autonomous logging
By Christian Shelton19 December 2017

The product is provided in an IP67-rated, portable case.
The connectors are mounted to the case
UK load cell manufacturer Straightpoint (SP) has teamed up with Netherlands-based measurement equipment specialist Tarka-Systems to offer a rugged data capture device that can collect information from up to six monitoring devices over a period of up to five days.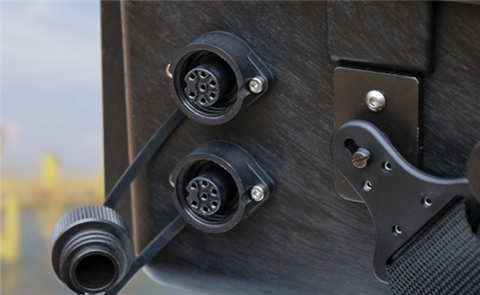 The product is called the 'multi operation survey system' (MOSS). It has six 4-20 milliamp (mA) inputs that can collect multiple types of data, including information from load cells, thermometers, anemometers and other technologies. The MOSS has USB data storage capability and is typically applied where data needs to be gathered over a period of time. This is particularly useful for monitoring when conditions are likely or known to change, said SP.
The MOSS comes in an IP67-rated, portable case. The connectors (also IP67 rated) are mounted on the can, meaning they can be used while the case is closed to offer protection from the elements. The case also provides readouts, presentation and storage of multiple sensor signals and houses the system's key components, including a screen with user control buttons and a battery supply complete with status display. The battery lasts for up to 24 hours but an additional power pack extends this to up to five days.