Award win for trailer manufacturer
By Christian Shelton11 October 2018
Semi-trailer manufacturer Kässbohrer has won the 2019 Trailer Innovation Award 2019 in the Chassis category with its K.SHG AVMH multifunctional container chassis.
The trailer chassis has what Kässbohrer said is a "first of its kind" octagonal central frame design, as opposed to the usual rectangular design. It is designed to avoid torsional issues that can lead to permanent semi-trailer damage.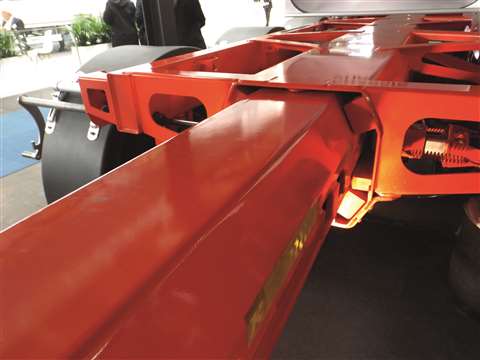 The chassis is made of high strength S700MC steel and front, middle and rear extensions, as well as the locking mechanisms, are designed to be easy to use, the company said.
"We are an engineering company and we always integrate the latest technology into our business to offer cutting-edge technology to our customers across 55 countries," said Iffet Türken, Kässbohrer board member.
The award was presented at the recent IAA Commercial Vehicles show in Hannover, Germany, late September.