Awards judge John hangs up his hat after WDS number 12
Long-serving World Demolition Awards judge John Woodward has announced his retirement from the event's international judging panel after being involved since the start in 2009.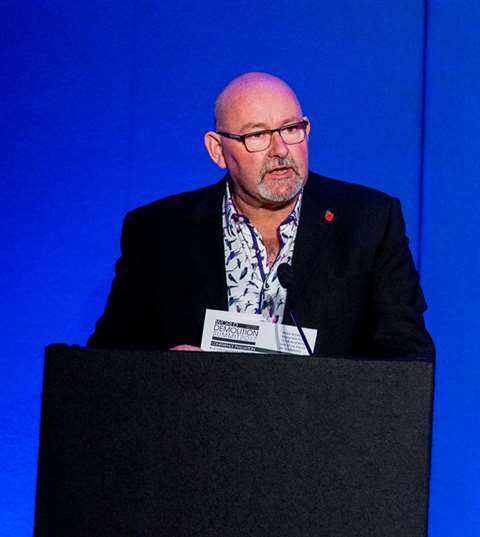 John, a consultant at United Kingdom-based company C&D Demolition Consultants and a past president of the Institution of Demolition Engineers, said he was "hanging up his judge's hat" in a video message to this year's World Demolition Summit (WDS), which was watched by almost 400 delegates.
Recalling the origins of the awards, John remarked that organiser the KHL Group "thought they might run for at least two years". John also traced the journey the WDS has made to a truly global event, moving from its original Amsterdam home to Miami, London, Dublin and Boston in recent years.
In addition, John mentioned some of the advances in demolition projects and technology during the years he has been involved, concluding that anything that was groundbreaking at the moment would be either an entry for the 2020 awards or the subject of a conference paper.
In his own words, John will now spend more time with his wife Jill and their greyhounds – one of whom, Ellie, made an unscheduled guest appearance during the video.
Steve Ducker, editor of KHL title Demolition & Recycling International – which organises the WDS with the European Demolition Association and the National Demolition Association of the USA – thanked John for his hard work and dedication over so many years, and all at KHL wish John a long and happy retirement.
But with John also telling the audience: "It's goodbye from me as a judge, but not as a delegate", his many friends in the industry will still be able to catch up with him at the WDS in the future.