Awards shortlist: Explosive
Cardem (Gandrange)
Country France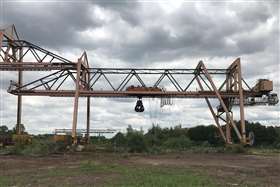 To prevent from a premature fall or a collapse of the structure, it was impossible to proceed to any pre weakening for lifting, cable pooling, or shear cutting for breakdown.
To maintain the necessary provisional stability to bring down the two lifts, Cardem had been considering the possibility of using shoring equipment, a safe but expensive technique in terms of budget and time.
Finally it decided to combine two demolition methods – cable pulling and explosives.
Cardem (LACQ)
Country France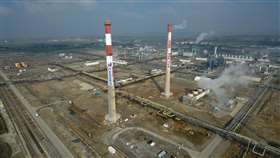 The stacks were in such bad shape that Cardem could not work from the inside and everything had to be done from outside.
Bricks and concrete could fall from the top of the two chimneys at any time. A 1.5 t net protection was installed around the chimneys and staff not allowed to put their hands past the concrete wall.
Erith Contractors
Country United Kingdom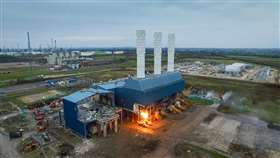 This project saw Erith conduct the explosive demolition of Killingholme A Power Station and its three 70 m (230 ft) chimneys. The demolition of the former 500 MW facility comprised three gas turbines, a steam turbine, cooling towers and a significant number of support structures.
Safedem
Country United Kingdom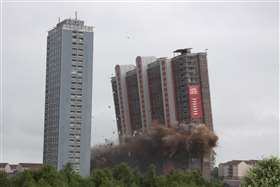 Safedem introduced unprecedented levels of precision and control through preparatory (pre-weakening) works and engineering. This same precision and control was applied to the management, handling and installation of linear shaped cutting charges and strategically placed kicking charges across all 12 structures.
Demolition & Recycling International wishes to thank all the awards judges for their time and effort analysing this year's entries. Look out for a feature on them in the September-October issue of D&Ri
The World Demolition Awards are part of the World Demolition Summit, which is organised in cooperation with the European Demolition Association and with the support of the National Demolition Association of the USA. Headline sponsor is Volvo Construction Equipment.
The awards ceremony takes place at the Aviva Stadium in Dublin, Ireland on Thursday 8 November. For more details please visit www.demolitionsummit.com