Backing for autonomous cranes
By Alex Dahm12 September 2018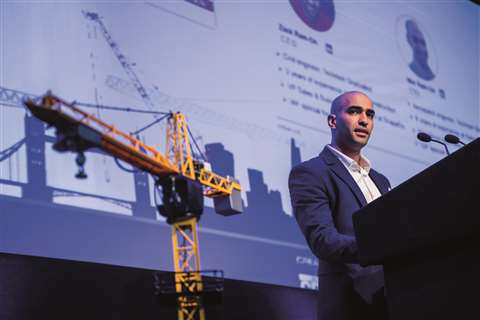 Construction technology start up business IntSite has secured backing to further develop autonomous cranes.
Venture capital fund Terra Venture Partners from Israel has invested in the project led by twin brothers Mor and Tzach Ram-On, founders of Int Site. IntSite's vision is a future with automated cranes increasing the productivity and efficiency of construction sites around the world.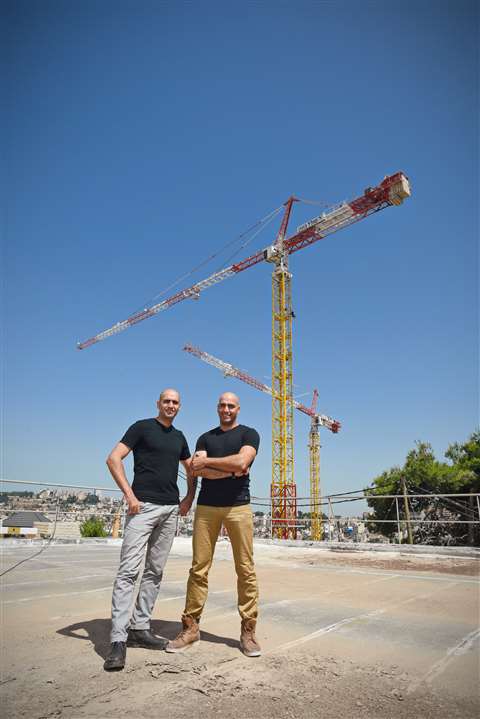 Mor Ram-On made a presentation at the International Tower Crane conference in London, UK, in May 2017, explaining the possibilities of automated tower cranes and IntSite's progress made to date. For the full story see: https://www.khl.com/international-cranes-and-specialized-transport/autonomous-future-driverless-cranes/133968.article
IntSite has raised $1.35 million in seed funding from Terra Venture Partners, from the Israel Innovation Authority and from other partners.
Tzach Ram-On, IntSite CEO, said, "We are excited that Terra Venture Partners is supporting us on this journey and I have a great faith in our growing team and solution. On a personal level, as a civil engineer, I am thrilled the construction sector is starting to reap the benefits of digital transformation. We will begin piloting our system in the UK and France in 2019 and I'm sure we are going to see great success," Ram-On continued.
Terra Venture Partners said urbanisation worldwide is seeing 200,000 people a day moving to cities. All of them need suitable housing and full infrastructure which means a huge amount of work for the industry. Despite this, Terra Venture Partners said, "the sector has evolved at a glacial pace, hesitant about fully embracing technological innovation and labour productivity has also stagnated accordingly." A World Economic Forum estimate showed that a 1 per cent increase in productivity in this sector could save US$ 100 billion a year.
Astorre Modena, Terra Venture Partners managing partner, said, "We believe the construction industry has vast potential for improving productivity and efficiency through digitalization, innovative technologies and new construction techniques.
"This sector is where marketing was 16 years ago before the introduction of salesforce - less than 1 per cent of revenues from construction are spent on software, compared to counterparts spending of 3.5 to 4.5 per cent. We're excited for IntSite to realise its potential," Modena continued.
Supporting documents
Click links below to download and view individual files.