Backing for construction technology
By Andy Brown10 October 2018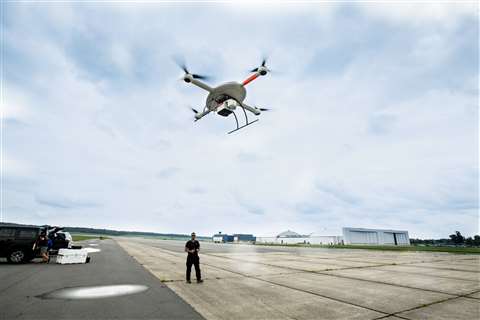 Digital technology firms focused on the construction industry are seeing an increase in investment, according to a report by global real estate services firm Jones Lang LaSalle (JLL).
According to the company, a record-high of US$1.05 billion was invested into construction technology start-ups in the first half of the year – this mid-year total is already 30% above total investment volume for all of 2017.
With the construction industry often labelled as being one of the least digitised major industries, this news can be seen as further evidence that builders, contractors and original equipment manufacturers are increasing investment in technology such as augmented reality, 3D printing and drones.
It has been estimated that construction firms globally could save over US$1.2 trillion in annual costs from full-scale digitisation.
The September issue of International Construction magazine featured a construction technology supplement which covered 3D printing, training technology and telematics. To view the issue for free, click here.