Balfour Beatty reports stable order book
By Sandy Guthrie12 August 2015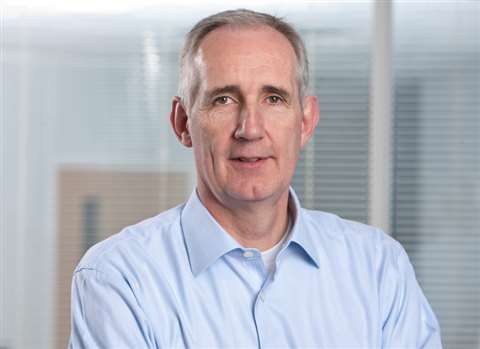 A stable order book but a pre-tax loss of £130 million (€181.8 million) has been reported by UK-based contractor Balfour Beatty for the first six months of 2015.
It said its order book stood at £11.3 billion (€15.80 billion) compared to £11.4 billion (€15.94 billion) at the end of 2014.
It added that its underlying revenue figure also remained stable at £4.09 billion (€5.71 billion) compared to £4.07 billion (€5.68 billion) for the first half of 2014.
Its total underlying lossin the first half was £135 million (€188.72 million) compared to a 2014 first half profit £37 million (€51.73 million).
The company said its first half figures included a £152 million (€212.42 million) shortfall, in line its July trading update, reflecting historic issues in construction.
It said its Build to Last programme was already delivering, with £260 million net cash (€363.33 million) as at 26 June, 2015, compared to a full-year figure for 2014 of £219 million (€306.04 million). It also reported a £362 million (€505.85 million) cash flow improvement compared to the first half of last year – £41 million (€57.28 million) inflow in 2015, £321 million (€448.14 million) outflow in 2014.
Leo Quinn, group chief executive, said, "Six months in, our Build to Last transformation programme is gaining traction throughout the business. We have a new senior leadership team and an organisation re-aligned with key customer sectors. We are on course to meet our 24-month targets for £200 million (€279.3 million) cash in and £100 million (€139.6 million) cost out.
"In rising core markets," he said, "the group is continuing to win business on better terms across our operations. In the last few months the awards of contracts or preferred bidder status for three landmark projects – Bergstrom Expressway in Austin, Texas; nuclear newbuild Hinkley Point C power station electrical package in the UK; and a UK smart motorway package – is a further endorsement of Balfour Beatty's leading capabilities."
Quinn said that inevitably, the headline numbers were setting out the consequences of the historic issues that were now being tackled.
"However," he said, "the continuing confidence of our customers in Balfour Beatty's expertise, the positive response of our people to change, demonstrated by our excellent net cash performance, and the underlying strength of our balance sheet, supported by the investments portfolio, all reinforce my conviction that over the medium term we can provide our customers, employees and shareholders with superior returns."