Bam - 2014 year of stabilisation
By Sarah Ann McCay24 February 2014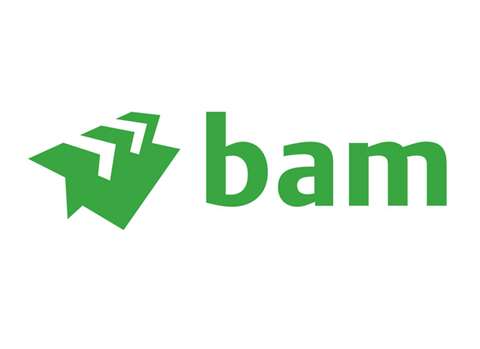 Dutch-based Bam Group saw revenue drop 3% in 2013 to €7 billion, compared to 2012 figures.
The company attributed the fall to lower revenue in its construction and M&E services and property sectors, offset by higher revenue in civil engineering.
Bam saw revenue decline in its domestic market of the Netherlands, alongside a drop in revenue from the UK. Other countries posted higher revenues, with BAM International continuing its successful expansion with another year of strong growth.
Nico de Vries, chairman of the executive board of Royal Bam Group, said,"We expect 2013 to represent the bottom of the market in the Netherlands and that 2014 will be a year of stabilisation for the group.
"Most of our activities are late-cycle and competition remains fierce, although we see signs of improving market conditions, mainly outside the Netherlands. Against this background, we expect that margins at the construction and M&E (mechanical and electrical) services, and civil engineering sectors will remain under pressure in 2014."
He added, "We continue to strengthen the quality of our new order intake,"
The contractor holds an order book worth €10 billion, down slightly from €10.7 billion as at the end of 2012.
BAM's construction and mechanical and electrical services total revenue was down by €256 million, a drop of 8% to €3.1 billion.